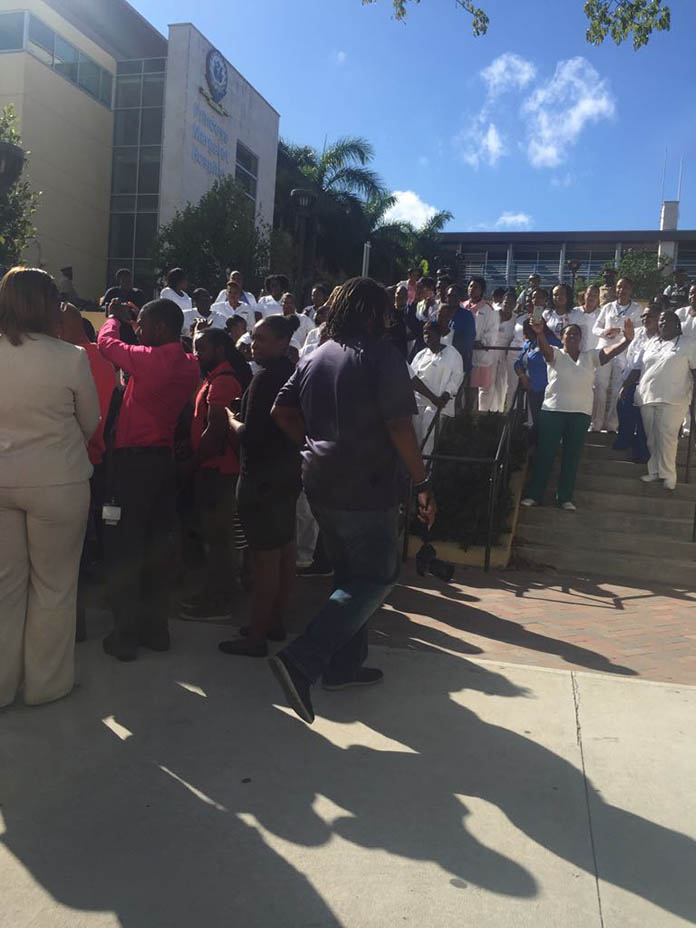 NASSAU – Nurses in Freeport and on Grand Bahama right now are off the jobs and are telling the Country that BOTH MINNIS, SANDS and the lying PHA has to go!
Well there you have it. The PHA say all is well – YEAH RIGHT! This is one lying Government!
NURSES WALK OFF THE JOB AGAIN THIS MORNING!!!!