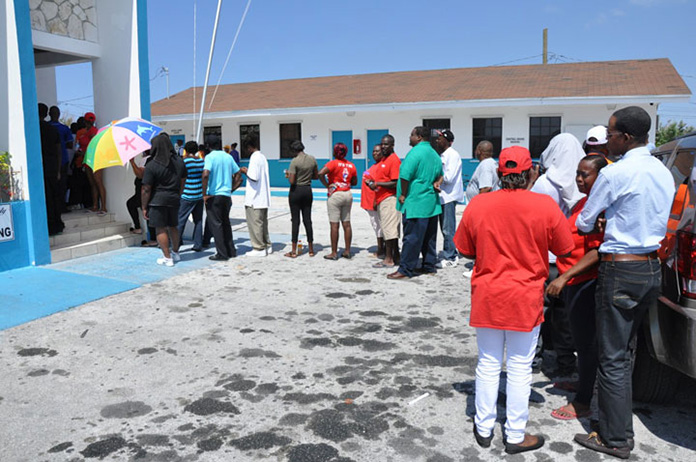 The Electoral Observation Mission of the Organization of American States (OAS/EOM) to The Bahamas congratulated the people of the Caribbean country on their continued commitment to democracy and on their determination to exercise their constitutional right to vote, as reflected in the high turnout rate in the General Elections of Wednesday, May 10. The Mission, led by OAS Ombudsman Ms. Sherry Tross, also extended congratulations to the new Government.
On Election Day, the EOM, comprised 11 observers of 8 nationalities, was present in 29 constituencies and visited 157 polling stations. The Mission´s preliminary report highlighted the steps taken to ensure that citizens living abroad could have the opportunity to exercise their franchise. This is unique in the region. However, it noted some issues related to the delivery of the Advanced Poll and expressed its concern regarding the lapse in the contract of the Parliamentary Commissioner, and the designation of a new Commissioner, just five days before the General Elections.
The Mission observed that electoral procedures in The Bahamas are currently developed in a largely manual fashion, including the registration process and the issuance of the Voter's Card, and recommended The Bahamas consider modernizing its processes to improve efficiency and security, and reduce the level of human error.
The EOM was pleased to observe an increase in the number of female candidates in this electoral process, but noted that according to the preliminary results, only 5 women may have seats in the House of Assembly. The EOM suggested measures to promote women's participation and leadership in politics. Regarding campaign financing, the Mission reiterated its 2012 recommendation to introduce legislation to regulate political-campaign financing.
The EOM acknowledged the openness and cooperation of the many stakeholders with whom it interacted and all citizens, in facilitating the Mission's work. A detailed report on its observations and recommendations will be presented to the OAS Permanent Council in Washington, DC. The EOM thanked the governments of Argentina, Chile, Honduras, Jamaica, Mexico, Paraguay, Peru, Serbia, Spain, South Korea and the United States for their financial contributions that made this Mission possible.