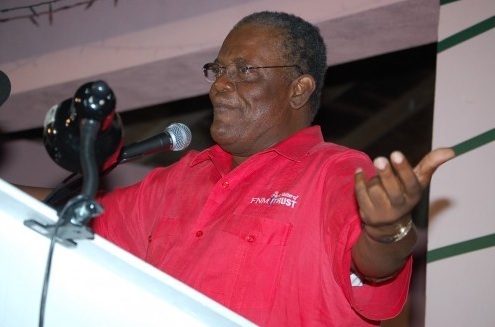 <<< Like the masterful politician he is, Prime Minister Hubert Ingraham has delighted his audiences with much political talk and rhetoric. Now that 500 more workers in the country will face unemployment in two week, this time in Exuma, Ingraham has disappeared and gone into hiding, NOT A WORD HEM SAY! hmmmmm!
Exuma, Bahamas — Like a camel collapsing in the middle in the desert, so is now the Hotel Industry in the Bahamas in the middle of the global recession, thanks to Hubert Ingraham! Now some would ask, how did Hubert get in this? Well here are the facts.
On yesterday the Emerald Bay Hotel in Exuma announced its closure on May 26th. This confirms that the jobs of more than 500 Bahamians at the property will be no more! Now we'll soon see the same of what happened in Grand Bahama when the Royal Oasis closed causing 1,200 Grand Bahamians to become unemployed. Let's just think of what happened there for a moment and then turn your eyes to Exuma. Now imagine that, plenty people on the side of the road boiling hot water. The service businesses; boaters, painters, carpenters, landscapers, water sports businesses, taxi drivers, charter carriers, banks and insurance companies all will now be affected. Many of those feeder businesses [which does not include this 500 number] will also lose workers.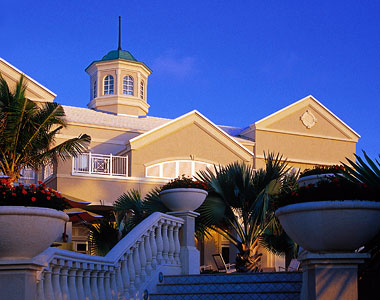 This is just what doctor Ingraham [and cousin Christie] allowed to happen when he stopped the Bahamas Hotel Corporation from functioning. See, the Corporation acted as insurance for days like these now seen often everywhere in the country. It was designed by Pindling to make sure whenever bad times come and hotel owners leave, the hotel workers in those properties would still have a caring government to fall back on. Who remembers when bad times had hit the Bahamas in the 1980s? Pindling used that Corporation [as insurance] money and redeveloped the Cable Beach strip. He built the Radisson and kept employed hundred of Bahamian workers until a buyer came. The economy was kept stable and people were taking home a paycheck, whilst the Hotel Corporation assumed ownership of the properties [Here in Nassau and Andros]. Pindling raced around Europe, Asia and North America holding breakfast, lunch and dinner with perspective investors asking the to come to the country, and many did come.
But Ingraham, the man we've likened to a nightmare with a political character of one in the middle of Africa, could careless. He has little concerns for what workers will face at this period of uncertainty, much less hotel workers. Mugabe has dismantled the Hotel Corporation! He doesn't believe in resuscitating failed large or small hotel properties, nor does he believe in honouring contractual arrangements. That's Ingraham! And we expect better from him. The man barely knows what LIQUIDATION means, and he's a lawyer by profession! And members of the WUTLESS Media in this country fails to help him understand the meaning. They to are equally WUTLESS! They do his bidding and repeats what he say. WE CRY SHAME ON THEM ALL!
Ask the people of CLICO and they would have an even better story to tell. Where is their statement Ingraham? What was that BIG statement you had to tell them two weeks ago? Keep paying their premiums? Hmmmmmmm!
But we are getting concern VERY concern with the direction Ingraham is taking the country. Here is a man who believes in selling everything and right sizing people amid global uncertainty. Here is a man who believes in awarding contracts to foreigners, whilst using Bahamians to borrow MILLIONS! Here is a man who believes in SELLING BAHAMIAN LAND, whilst refusing Bahamians the right to buy their own land. Here is a man who tells immigration workers, "Buy ya own lunch!" when departments in his government are still waiting on their salaries. TWO WEEKS PAY AT ONE MINISTRY IN PARTICULAR! And here is a man who would BEND OVER BACKWARDS to impress someone from Canada, but rejects a group of organized Bahamians the right to buy a corporation in this country. Have we elected a Foreigner to govern us, or A TRAITOR? Or is Ingraham just that MUCH ASHAME of us!? We the voice that speaks for the Bahamian people would like to know. Boy his actions speak louder than his words. You can't trust him, even if he ask you to.
Does anyone remember how Ingraham went as opposition leader on the construction site of the Cove? There he spoke with reporters and told them how bad he wanted to downsize the public service and move those public workers to the private sector, "….at private companies like these [Atlantis]," he said then proudly. It looks as if Ingraham will deliver his wish, soon soon. All we say is this; we wonder what hotel those public servants are going to when they get fired come July 1st?
So now you know why we placed Ingraham at the beginning of our article today. Here is the government of Trust, but now that more than 500 workers at the Emerald Bay Hotel will lose their jobs in two weeks, what does Ingraham have to say? We'll wait to hear.
WAKEUP BAHAMAS…WE NEED CHANGE!