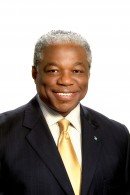 <<< Bernard J.Nottage, MP for Bain and Grants Town.
Call it fraudulent all you want, but we at Bahamas Press says it is CRIMINAL! For weeks now an imposter using the name Bernard "BJ" Notttage, the MP for
Bain and Grants Town, has lured bloggers onto the popular facebook website with many believing it was indeed BJ. Far from it! We at Bahamas Press have discovered that the person behind the name was NOT the sitting MP.
Bahamas Press finds it UNCHRISTIAN, utterly UNGODLY and downright "VICKED" for someone to do such a thing in the name of a honourable member of the House of Assembly! It was only about two weeks ago the imposter requested Bahamas Press to add the supposed opposition leader in the Parliament to our Facebook page. The individual pretended to be Nottage and fielded questions to our webmaster in hopes to gather information of news from our website (www.bahamaspress.com).
At one point in the chats, the imposter talked about concerns of the direction of the PLP and noted that it would be his turn to make a bid in the next PLP convention to overthrow the leader of the PLP – describing Christie as having "WEAK LEADERSHIP"! My, My even PLP web doctors are cussing Christie under their breath!
It was at this point that Bahamas Press' webmaster became concerned with the tone and direction of the conversation and therefore decided to question the imposter's knowledge of the now sitting member of Bain and Grant's Town. The imposter then signed off, unable to answer the questions being put to him. Upon further pressing as we sent more emails, the imposter then confirmed that they operated the facebook page on behalf of the MP. But made conversation to bloggers suggesting that he was indeed BJ! Hmmmmmm!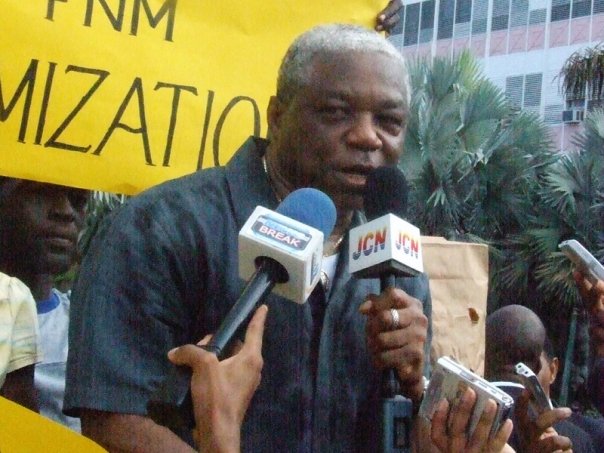 Bahamas Press finds this deceptive behaviour by such a person as GROSSLY dishonest! Again, a trait that has plagued members of the opposition PLP for many years! It is this same VICKED DECEPTIVE behaviour that has landed members of the PLP in Opposition TODAY! For IT IS A MATTER OF TRUST!
Bahamas Press cries, UTTER SHAME and DIGRACE on that imposter, who to this day has yet to notify more than 356 persons that are friends on Bernard BJ Nottage's facebook page. That being the case, we wonder what other conversations have been entered into, in the name of the PLP MP with other persons on that BLOG!
WHAT A SHAME!!!! We'll wait to hear form the PLP MP on this.