Was Hubert Minnis, Peter Turnquest or Brent Symonette shareholders in OMNI…?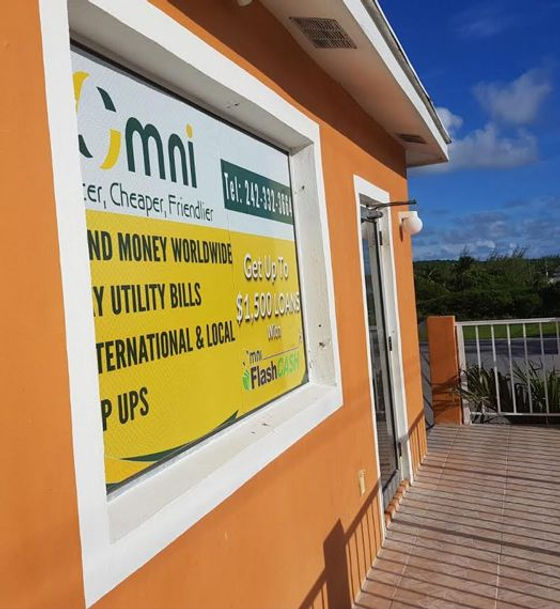 by thegallery242.com
NASSAU| Omni Money Transfers, a third-party cash payment option for Immigration Services, allegedly failed to pay the Department of Immigration millions of dollars under the Minnis Administration, according to well-placed sources.
Prime Minister Philip Davis made the revelation in the House of Assembly on Wednesday but held off on disclosing the name of the company.
According to the Registrar General Department, Donald Tomlinson is listed as President and a director; Dr. K. Jonathan Rodgers serves as Vice President and a director; Harvey Morris is listed as Secretary and a director while Emmanuelo Mosko, Frank Crothers and Michael Alexiou are directors in the company.
Some of the directors are also believed to be shareholders. Rodgers holds 39 percent, Tomlinson has 26 percent and Morris has 9 percent of shares.
However, 26 percent of shares are listed as unissued. The company's failure to list the remaining shareholders raises questions about who the mystery shareholders are and whether they are prominent members of the FNM, which allowed Omni to hold up on millions of dollars it collected on behalf of the Department of Immigration despite then-Deputy Prime Minister Peter Turnquest repeatedly declaring that the country's financial cupboards were bare.
"Under this exclusive contract, every person that had to go to the various offices of this entity to pay for work permits and all other immigration fees in cash. What is deeply troubling, Madam Speaker, is the fact that this company was not licensed to collect revenue or to engage in the provision of financial services," Davis said in Parliament.
"This how loose and slack this was," he added.
Davis said the company now owes the government $6.4 million after paying some of the money owed today.
Omni was allegedly collecting money on behalf of the department but when it was time to turn it over to the government, they couldn't pay most of it.
"To make matters much much worse, they collect the money and they keep it," he revealed.
The former Free National Movement (FNM) government allowed the company to rack up millions of dollars in outstanding funds. However, following the party's loss to the Progressive Liberal Party (PLP) in the 2021 General Election, Omni was forced to start making payments to the Department of Immigration.
The lack of checks and balances in place prompted The Department to announce in October 2022 that cash payments for Immigration services would no longer be payable at Omni Money Transfers facilities.
Cash payments for Immigration continue to be accepted for all services at Sun Cash, Cash N Go and Kanoo Locations.