Homicide reported at Sandy Point, Abaco – Officers from Sandy Point, Abaco report a murder over night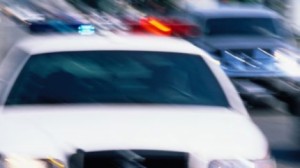 Nassau, Bahamas — According to police information on Sunday, sometime around 4:00am, police received a complaint that a male was shot while at a motel in Sandy Point Abaco; information received was that the victim was involved in an argument with a group of men when he was shot.
The victim was then transported to the local clinic by a private vehicle.
Around 10:00am the victim later succumb to his injuries and was pronounced dead by local doctor at the Sandy Point Government Clinic.
Possession of unlicensed firearm and ammunition –
On Friday 24th August, 2012 around 5:00pm, police of the Mobile Division while on routine patrol in the area of Murchinson Drive observed a male acting suspicious.
Upon further enquiry the suspect upon seeing the officers fled on foot .Officers gave chase and observed the male suspect pull and threw an object from his waist. However the suspect made good his escape and officers recovered a .9mm firearm and one round of .9mm ammunition.
Police nabs possible ZNS copper theft

Police arrest male with a large amount of copper wire – According to police report, around 7:00pm on Friday, officers of the Mobile Division while patrolling in an area off Queens Highway arrested a male who was in possession of a large amount of copper wire. He was unable to give a satisfactory account as to where he obtain the copper and as a result was arrested and taken into police custody.
Police are now questioning the suspect in reference to the recent copper theft at the Broadcasting Cooperation (ZNS) Transmitter Site.
Operation Night Hawk makes major arrests –
According to police report, on Sunday 26th August 2012 around 1:00am, officers of Operation Night Hawk while in the Holmes Rock area arrested a male in reference to possession of an unlicensed firearm, wantonly discharging a firearm in a public place, resisting arrest and assaulting a police officer.
Two persons were arrested in reference to Causing Damage One Warrant of Arrest Ten (10) persons were searched in reference to Dangerous Drugs, Firearms and Warrant of Arrest Vehicles were checked for Dangerous Drugs, Firearms and Warrants of Arrest.
Male stabbed at a club along East Sunrise High Way –
Police received information that a male was stabbed at a club along East Sunrise High Way.
According to police information, on Sunday 26th August 2012 around 3:00am, a male was involved in an altercation with other persons, while at a club on East Sunrise Highway, which resulted in him receiving multiple stab wounds to his body. He was then transported to the Rand Memorial Hospital by a private vehicle and is said to be in critical condition.
Police are aggressively investigating this matter.
DEU make drug arrest –
A 33-year woman of Fox Hill is in Police Custody after she was arrested at her residence for possession of dangerous drugs on Saturday 25th August 2012.
Police reports indicates, that shortly before 9:00pm officers from the Drug Enforcement Unit (DEU) executed a search warrant at a residence in Fox Hill, where they uncovered a quantity of suspected marijuana. Subsequently, the 33-year woman was arrested in connection with this discovery.
The estimated weight of the drugs is one (1) pound. Police investigation continues.
Police arrest suspect moments after armed robbery –
Police have arrested a 17-year old male suspect and are still looking for another in an armed robbery that took place on Saturday 25th August 2012.
According to police reports, shortly after 9:30pm the victim was in the area of Sunlight Cottage off East Street, when he was held up and robbed by two armed gunmen of his 1995 Nissan Sentra vehicle.
Within minutes, responding Central Detective Unit (CDU) officers on mobile patrol spotted the stolen vehicle with the two suspects on Palmetto Avenue south of Andros    Avenue, where one of the suspects armed with a firearm exited the vehicle and escaped on foot.
The other suspect sped off in the stolen vehicle initiating a police chase in the area. Police pursued the suspect until they were able to stop the vehicle in the area of St. Barnabas Church off Wulff Road, where they took the 17-year old suspect into custody.