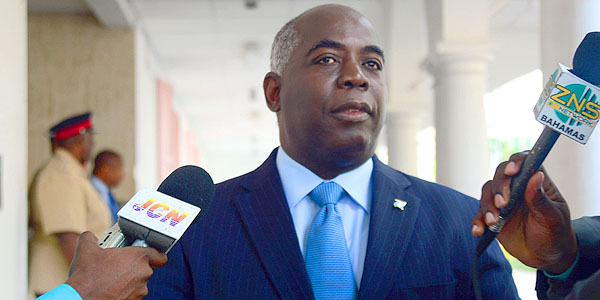 Nassau, Bahamas – The following is a statement by the Hon. Philip Brave Davis, MP, Leader of the Opposition in response to the Speech from the Throne on May 24th, 2017:
The Government must now enter the real world of governance and not trash talk from a platform.
Governance requires hard choices. It is easy as a critic to stand and promote ideas which have no foundation in fact but reality has now hit home.
We listened intently and the reality is that the Speech from the Throne is an acknowledgement of the transformative foundation already constructed by the Progressive Liberal Party Government. We are encouraged to hear that the Government has embraced essential job related skills training and specialized programmes for youth unemployment.
We have already laid the foundation for wider access to justice. We created the Public Defender's Office and the statutory ability to appoint more judges. We reduced the time it takes for cases to come to trial.
We will support any policy which protect the poor and the vulnerable.
We will support any policy in which the national interests are protected and promoted.
As for Customs and Treasury reform, the systems were already acquired for Customs and the Treasury. Substantial reform has already taken place in the Ministry of Finance and the blueprint was left in place for them to execute.
National Health Insurance was done by the PLP and we were already committed to the secondary and tertiary implementation of NHI. It is reassuring to see that the FNM is going to continue the work on NHI.
So the foundation is there, set by the PLP but the devil is in the details.
It is also important to ensure that the favoured few who provided the funding for this government doesn't end up being the main beneficiaries of thisgovernment. While the FNM speaks the words of the protection for the poor, we will ensure that the benefits do not go to the wealthy.
We will be ever watchful and call them out for every time that there is any attempt to reverse the policies put in place to protect the poor, the vulnerable and the interests of Bahamians.