Bahamas Press confirms Michael Bethel as this morning's homicide victim – the third in three days!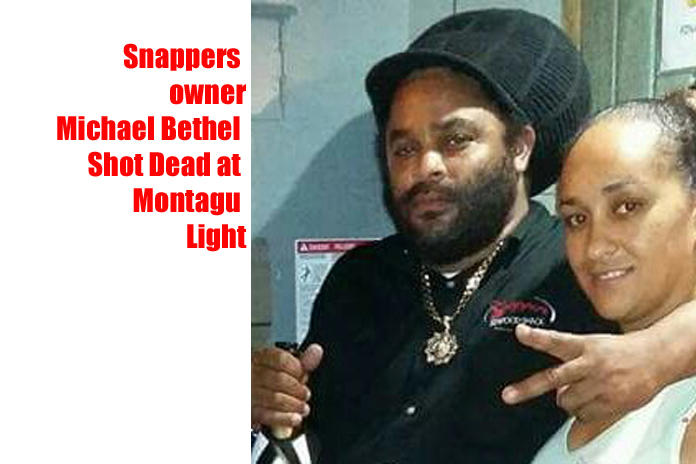 An American visitor was also shot in the vehicle – Look how we ga let the barbarians destroy the bread and butter of Bahamians and we do nothing with them when they get before the courts!
Nassau, Bahamas — Bahamas Press is reporting another homicide the third in the New Year, which unfolded at the light on Montaqu around 4am this morning.
Reports tell us that the victim, who we have now identified as the owner of the Snappers Seafood Shack Restaurant, Michael Bethel, had just left a Blackout Party and was headed east when the unthinkable occurred.
Bethel, his wife and two other friends – one we can confirm to be an American – were all traveling east and had stopped at the Montaqu traffic light when masked men exited a dark area with T-shirts over their faces approached the vehicle and began opening fire with high-powered weapons.
Bethel was killed at the scene after being shot fatally to the head. The others: His wife shot to the arm, brother to the arm and friend shot to the arm were all transported to hospital following the ordeal.
This third homicide raises some questions about the entire system of bail in the Bahamas, early release of dangerous, heartless and merciless felons and the soft punishment being administered to persons transporting bullets, guns which results in such deadly crimes. These legislative changes must come in 2016!
You cannot have in a society cold, heartless, undocumented, murderous killers are allowed to walking up and down in the society and when captured by police there is a soft, weak, paralytic response in the courts!
Come on mannnnn!
We report yinner decide!
FREE BTC PHONE MINUTES – 7709822435792