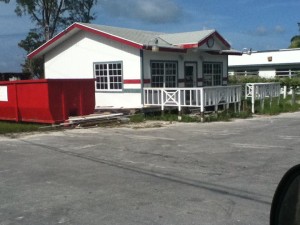 It is clear that not only PLPs are saying that Papa got to go, but his die hard supporters have joined the same along with the masses, as the saying goes, "talk is cheap but it takes money to buy land". Here is another saying, "a picture is worth a thousand words" and the pictures attached will surely send shock waves through  the entire country.
While all political parties and candidates are busy getting their headquarters up and running as the election fever is in the air, the MP for North Abaco, Hubert Papa Ingraham's FNM Central Command Center in Dundas Town Abaco was ordered to be torn down, by the maximum leader himself!
The FNM headquarters was instructed to be Torch and sent up into outer space in smoke. The voters expect to do the same to DICTATOR Hubert whenever elections are called.
Bahamas Press agents in Abaco tell us, an EX-FNM General, who was so kind for many years to have the North Abaco FNM Head Quarters on his property, was days ago told Papa to have it removed or he would be more than happy to throw the torch on it. The former general ignored Papa inquires and therefore, the leader of the FNM had his cronies pull it down.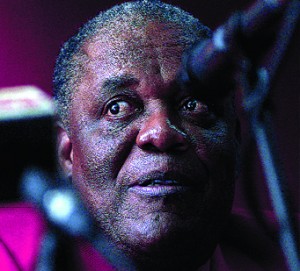 PLP Rockstar in North Abaco, Renardo Curry, is causing Papa regular visits to the Lyford Cay Medical Centre. The new, young, dynamic fresh face for the PLP in the North Abaco Constituency has Papa hanging on the ropes, with many of his long time supporters joining Curry's team. NO JOKE, PAPA IS IN TROUBLE IN ABACO!
The photos tell us, people are sick and tired of Papa's arrogance, neglect and indignation against Bahamians! For once this time, the people of North Abaco are prepared to do whatever it takes to rid this country of the GREATEST NATIONAL TREAT TO THE BAHAMIAN UNBORN!
There are no do overs for Papa this time. Abaconians are sick and tired of being thrown under the bus by the MP of over 25 years. One Abaco resident said, "Papa enjoy your last few days with your Chinese buddies. Your empire is crumbling and the only thing you will have to drown your sorrows with will be your old faithful, Rat Bat."
PAPA IS GONE IN NORTH ABACO!