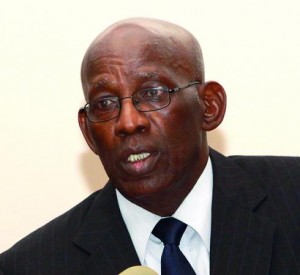 Finalization of the Register Underway
Nassau, Bahamas — Breaking News just into our newsroom confirms all staff members of the Parliamentary Registration Department are being asked to report to work tomorrow, Easter Monday.
This is unusual seeing that it is a public holiday.
Now get this, Bahamas Press is uncertain whether or not stations will be open to allow persons the opportunity to register. However, we know the offices are open to allow a finalization of the register before the bell is rung.
Sources close to the Prime Minister believe that tomorrow night at 8 PM, when the nation's chief addresses the country from the shores of Montague Beach, he will hint about when he will make his move to call the general election.
The North Abaco MP took some time over the Easter Holiday to visit residents as he is busy campaigning. We know as of tomorrow he will visit several family islands for Red Splash events before addressing the country via the media.
Many believe the long awaited election bell will toll tomorrow and a date may be announced, however, some politicos believe differently.
A senior member of the PLP noted to BP, "Nothing surprises us with Mr. Ingraham these days. He has become a delusional and desperate man, hungry to cling onto power when he knows full well the electorate was ready for an election since last year.
"He delayed to call one before Valentines Day even though he promised the nation then the season would come early. What we do know though is this: whenever he finds courage and rings the damn bell both the PLP and the Bahamian electorate, who are eager to banish him from office and send him into retirement, will be equally ready to mark their 'X' and return the nation into the hands of the PLP."
The PLP plans to hold a Mass Mega GOLD RUSH beach party all day on the Western Esplanade where party chiefs will address the country at 8pm.