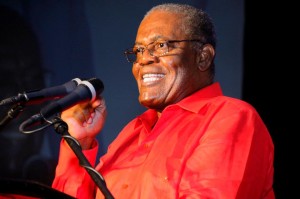 No date to be given for the elections just yet..
Nassau, Bahamas — Breaking News coming into Bahamas Press at this hour confirm Prime Minister Hubert Ingraham will no longer give the election date tonight nor will he confirm any date for the dissolution of Parliament when he addresses RED SPLASH attendees tonight at Montaque.
Prime Minister has just landed on Grand Bahama where he is expected to address supporters at Tanio Beach.
This breaking information coming into BP confirms the PM will only rally the troops and advise them they it is possible that they are too late to register.
NOTHING FURTHER shall be announced!
In short, PAPA IS NOT GOING TO RING ANY BELL!!!
Meanwhile, we are advised thousands are gathering at WESTERN ESPLANADE Just east of Arawak Cay where an ALL BAHAMIAN NIGHT FUN DAY AND CONCERT IS UNDERWAY!
We are told PLP leaders are set to address the mega event sometime around 8pm tonight!
Meanwhile, BP is reporting a tradgey out of Eight Mile Rock.
At about 5:40am fire trucks arrived at the scene and met a wooden structure engulf in flames, which would have caused light charring to three additional wooden structures. They were all quickly extinguished along with the original structure.
At about 6:55am a body was discovered inside the wooden structure in the north eastern section of the building. However investigators are unable to determine the gender due to the body being burned beyond recognition.
WE REPORT YINNER DECIDE!!!