Runway had to be closed to accommodate the troubled inbound aircraft!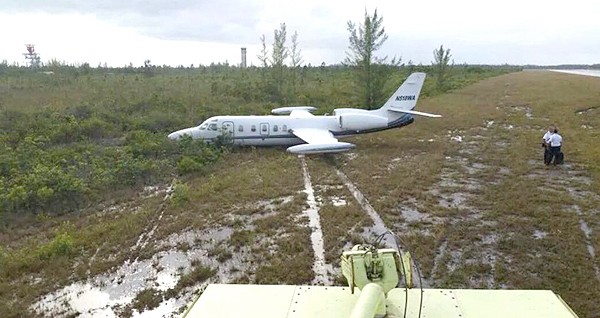 Nassau, Bahamas — Your news leader Bahamas Press was live at LPIA yesterday where a plane crash-landed causing the airport runways to close.
We have more information today and here's what we know: according to confirmed reports, the pilot and four passengers left Venezuela at 1:00pm on Thursday 14th August 2014.
The aircraft began to experience hydraulic problems about 300 miles north of Acklins and the pilot made a decision to head for Nassau.
An emergency mode was activated at the Lynden Pindling Airport in order to accommodate the aircraft, which eventually skidded off the runway upon impact. None of the persons on board the aircraft was injured.
However, the plane sustained minor damage.