POLICE INVESTIGATE SHOOTING INCIDENT CONFIRMS GUNMAN IS ON BAIL!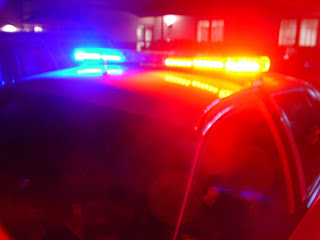 According to reports, sometime around 8:30pm on Thursday 14th August, 2014, officers from the Central Detective Unit responded to reports of gunshots in the Wilson Track area. As the officers got in the area of Coleman Lane, a male opened fire on the officers.
The officers drew their weapons and returned fire as the culprit was able to get into a waiting vehicle and sped off. The suspect led the police on a high speed chase, which eventually ended in the Bellot Road area off Milo Butler Highway.
There the officers took him into custody. He was found to be suffering from multiple gunshots about his body.
EMS responded to Bellot Road and transported the suspect to Princess Margaret Hospital, where he is listed in serious condition. He is on bail for a serious offense and was being electronically monitored.