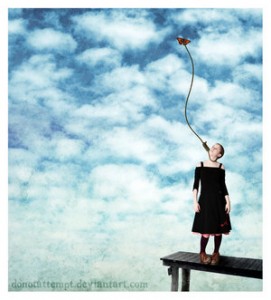 Nassau, The Bahamas – The Ministry of Labour and Social Development is partnering with the accounting firm Grant Thornton Bahamas in providing a hotline during December and January to offer counseling to persons who may be experiencing difficulties or feeling overwhelmed during the holiday season.
Minister of Labour and Social Development Senator the Hon. Dion Foulkes during a press conference on Friday explained that in The Bahamas there has been an increase in suicides and attempted suicides in the past few years.
"Depression is a major risk factor for suicide and experts are of the view that persons are at an increased risk for depression during the holiday season," he said.
"As a result, through the joint initiative, which will operate through an existing hotline (322-2763) operated by the Department of Social Services, 21 counsellors will man the hotline to receive calls from persons who feel depressed or concerned about what is going on in their lives," Mr Foulkes said.
The 21 counsellors will be supported by the Department of Social Services and Dr Kirk Christie, a psychiatrist at the Sandilands Rehabilitation Centre, who will conduct weekly sessions with the counsellors.
At the end of January, a review of the initiative will be undertaken to ascertain whether it should be continued, he added.
Minister of State in the Ministry the Hon. Loretta Butler-Turner explained that the initiative is timely because, while many persons are preparing for the most joyous occasion on earth, there are many people who are caught up in their economic woes, which could very well lead to depression and to anxiety.
She added that it might end up being relatives and friends of persons suffering from serious depression who would seek help through the hotline.
Andy Paul Gomez, managing partner, Grant Thornton Bahamas thanked the Bahamas Telecommunications Company (BTC) for agreeing to provide the hotline free of charge for the two months and for providing the cell phones the counsellors will be using.
"A hotline already exists, however, what we are doing as a result of discussions with the Director of Social Services, is simply expanding the existing hotline for the growing demand for this type of service," Mr Gomez said.
"BTC has also committed to helping us introduce the National Hotline. We would like to create a national hotline and it will be a 1-300 number that will be made available by the Social Services Department."
Dr Christie explained that individuals who need further therapy in terms of talk therapy or assessment for the need of medication will be referred appropriately.
He also noted that any anti-depression medications persons might end up receiving after further consultations with health practitioners will be covered by the National Drug Plan.
Dr Christie said confidentiality would be stressed and maintained throughout the entire exercise, so persons who need help should not hesitate to call the hotline.