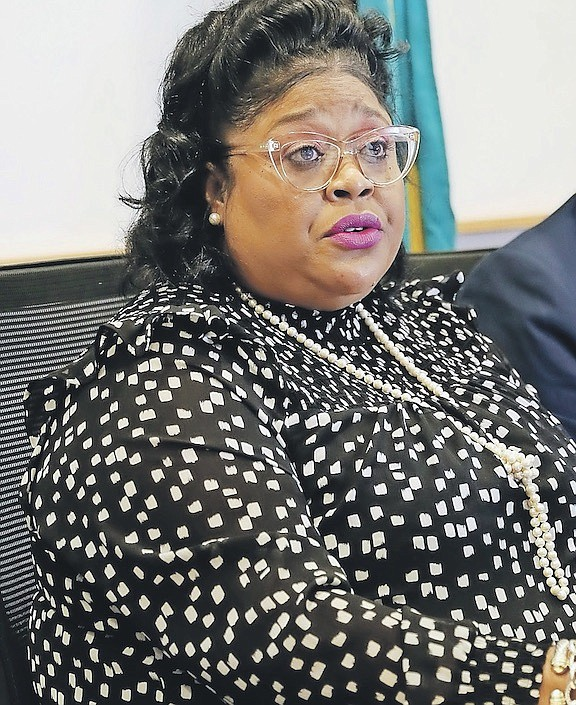 STATEMENT: Good morning, I am Dr. Aubynette Rolle, Managing Director of the Public Hospitals Authority. Today, the PHA seeks to provide an update to all inquiries related to the death of Mrs. Kenise Darville.
We continue to extend our deepest sympathies to the Darville family. We encourage members of the media and the public to respect the fact that we cannot share the details of our findings as we maintain the privacy and confidentiality of our patients, whether alive or deceased.
I wish to advise that we did meet with the next of kin, Mr. Darville and other family members, regarding the findings of the investigation following a review of the medical records and interviews with various stakeholders. The investigation is now complete, and we are now preparing the final written communication to be delivered to Mrs. Darville's next of kin.
At the end of the day, the PHA is committed to ensuring transparency and accountability in the care and services we provide to the Bahamian people. In our communications there were no discussions regarding liability. The investigation however has afforded us an opportunity to both analyze and strengthen our processes and procedures and where necessary we will continue to make improvements to our service delivery with healthcare in The Bahamas.
I urge all our patients and their loved ones to utilize the client feedback lines to share any concerns, complaints, or questions they may have, and we will make every effort to resolve the issues raised as soon as possible. The Client Feedback Line for Princess Margaret Hospital is 825-3438 and the Client Feedback Line for the Rand Memorial Hospital is 350-6700 ext. 2079.
Once again we wish to thank the Bahamian people for the patience and we also want to encourage you not to lose hope or trust in the delivery of public healthcare in The Bahamas.
Thank you.