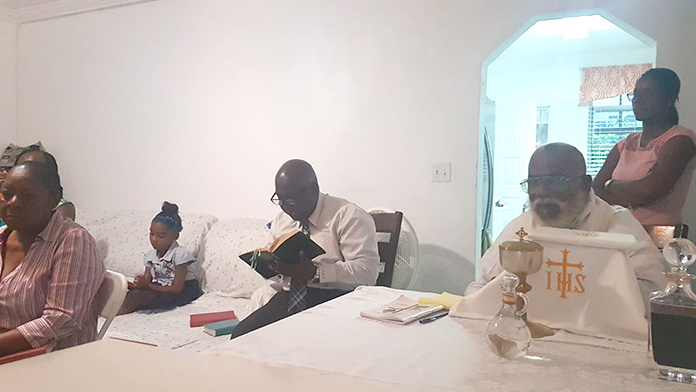 Nassau – Opposition Leader and MP for Cat Island, Rum Cay and San Salvador Philip 'Brave' Davis joined family and friends at the New Providence home of Cat Island's oldest living catechist, Hartman Moncur, who celebrated his 103rd birthday on Monday afternoon.
Mr. Davis read the scripture during a special mass for the centenarian conducted by Fr. Addington Turnquest.
In 2011 the Anglican Church celebrated the contributions of Mr. Moncur as the then oldest and longest serving catechist in the Diocese. Mr. Moncur had served as catechist at St. Peter's, in Knowles, Cat Island, since 1944.