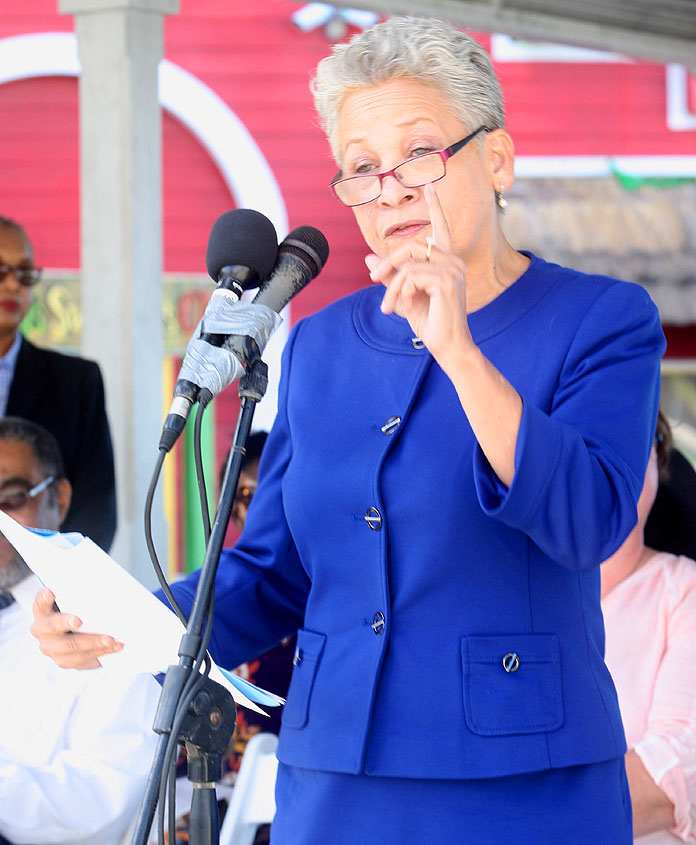 Statement from the Office of the Chair
Progressive Liberal Party
On Purported Suspension of Glenys Hanna Martin
For Immediate Release
31 January 2018
The PLP condemns the Speaker for his arbitrary capricious and injudicious acts in the House of Assembly today. These FNMs are clearly not used to power. He does not understand the quasi judicial role which he plays. This action today is shameful. It is worse than the actions of the dreaded and racist UBP.
The Speaker of the House who two years ago was marching in the road for freedom of speech and transparency and beach access on Paradise Island, today showed that he did not believe a word he said when he marched.
This is the pattern of behaviour by FNMs. They say one thing and do another.
What is particularly vexing is the often intense personal nature of the response by the Speaker to Mrs Hanna Martin today.
We remind the Speaker that this is not his personal kingdom and he is not God. Just as quickly as he was exalted to his high post, he can easily be sent packing back to practicing law and roving the Magistrate's court for work and the indignities of ambulance chasing. Life and politics are so fragile that you're in today and out tomorrow. Never forget from whence you have come.
The party applauds Mrs Hanna Martin and our parliamentary team for a great job in the House today. Go get them team. Give no quarter in the face of this wicked government.
end