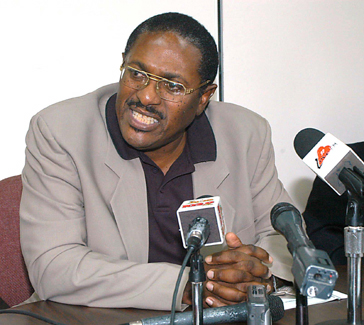 PRESS STATEMENT
BRADLEY ROBERTS
NATIONAL CHAIRMAN
PROGRESSIVE LIBERAL PARTY
2ND JANUARY 2013
FOR IMMEDIATE RELEASE
In the wake of the latest tariff increases announced by Tropical Shipping on all cargoes from the continental USA, Canada, the Caribbean and within The Bahamas, the Progressive Liberal Party calls on the government to intervene to put a stop to this madness.
The PLP registers its strong and public objection to this to these tariff increases scheduled to come into effect on the 3rd of February 2013.
Given the fragility of our economic recovery, the Bahamas Government saw the wisdom is not heaping more taxes on the backs of Bahamian consumers and small businesses and made that policy commitment to the Bahamian people.
For their part, the shipping companies were given a sweetheart deal by Hubert Ingraham where the Bahamas Government under the FNM assured stakeholders of the Arawak Cay Port Development Company of at least a 10% return on their investment. This unprecedented guarantee was in addition to $26 million in capital injection by the government in the $83 million Arawak Cay container port. These economic incentives make this tariff increase unjustified on the face of it.
This is a privilege not afforded the average small business that will have to bear this initial increase in their operating costs. The Bahamian consumer is the ultimate victim in this predatory business practice.
Already dubbed "one of the more expensive ports in the Caribbean," this tariff increase will harm the country's slow and fragile economic recovery and is not in the public's best interest at this time.
The PLP is constrained to ask what public body is regulating these shipping companies that are clearly out of control and who is protecting the public's interest?
All who have interests in the full economic recovery of The Bahamas and the restoration of prosperity must look beyond their narrow self-interest as we are all in this boat together.