Roberts calls on government to invest in youths and remove the social dysfunction now developing through crime and violence…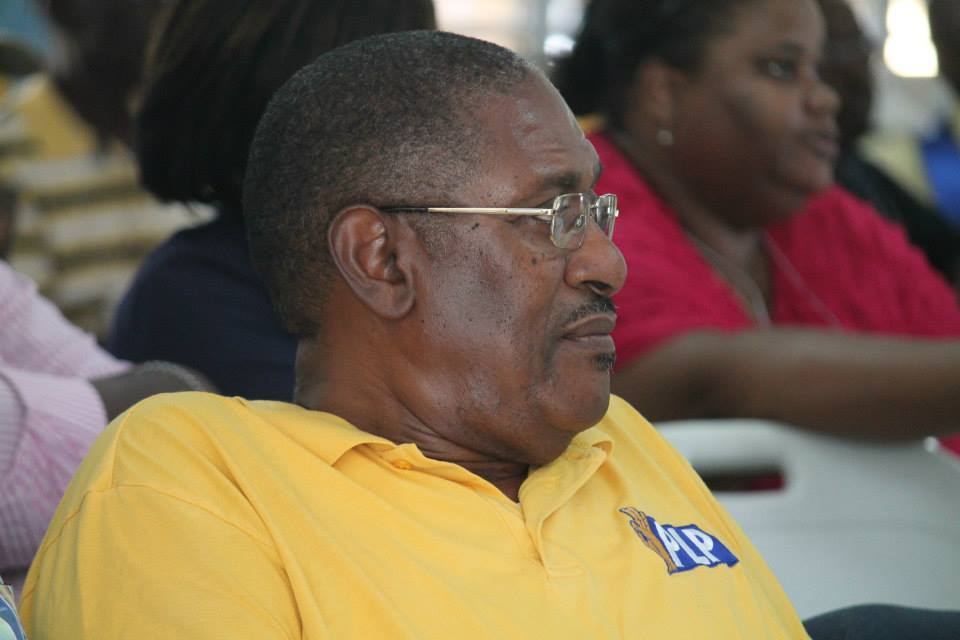 BRADLEY B. ROBERTS
NATIONAL CHAIRMAN
PROGRESSIVE LIBERAL PARTY
NORTH ANDROS HIGH SCHOOL
NORTH ANDROS
22ND FEBRUARY 2014
THEME: THE WAY FORWARD FOR ANDROS
Mr. Party Leader, the Rt. Hon. Perry G. Christie, Prime Minister and Minister of Finance;
Mr. Deputy Leader, the Hon. Philip Brave Davis, Deputy Prime Minister and Minister of Works and Urban Development;
Ministers of the Government; Parliamentarians; Stalwart Councilors; Party Officers; Delegates; ladies and gentlemen a pleasant and brisk good morning and a hearty welcome. It is always a joy to be here in Nicholl's Town the birth place of my maternal grandmother on Jan 1898.
It was a mere twenty months ago when the hurting people of North Andros sent the Free National Movement packing after years of neglect, short sightedness and petty partisan politics. The cancellation of the primary schools contracts in Lowe Sound and Fresh Creek in 2007 was top of their agenda. There were no significant road works executed for no reason other than petty politics was unforgiveable. The young of North Andros were denied important educational opportunities and the people were denied necessary infrastructural upgrades that their hard earned tax dollars paid for. Further, Central, North and South Andros were left a virtual ghost town with no viable economic prospects on the horizon.
Thankfully those days are behind us and we come together to celebrate a new day and a brighter future in the evolution of North Andros. Central and South Andros time will follow and the Berry Islands will continue in a positive direction.
You're Party chose Andros and the Berry Islands to commence a series of One Day Mini Conventions to inform you of the progress of the Government you elected on May 7th 2012 and to listen to your concerns which will be articulated by speakers from sections of your communities. Adequate time has been allocated for questions and answers.
Andros holds a very special place in the heart and rise of the PLP to governance of this country as it was the first Family Island to vote for the fledging PLP. You have given us some fine sons and daughters of the soil who have served this country well in the halls of Parliament. Many were involved in shaping the policies and enacting the laws that formed the modern Bahamas and for this we are eternally grateful.
I recall political giants such as Sir Lynden Oscar Pindling, Cyril St. Stevenson, Clarence A. Bain, Darold Rolle, Dr. Norman Gay, Charles Thompson and lately Vincent Peet, Picewell Forbes and last but not least, your current representative Dr. Perry Gomez. The party thanks you for these national treasures.
Andros has made tremendous contributions to agriculture and fisheries with Mangrove Cay being one of the top three production centers of seafood in the country. One of the largest fishing grounds is just off the coast of Mangrove Cay. Andros Fishing Lodges are legendary and vital to the economy and holds the key to future positive growth in the sector.  Andros was a major source of potable water for New Providence for many years so your resources are vast and in some cases untapped.
Unprecedented changes are underway with the establishment of the Bahamas Agriculture Marine Resources Scientific Institute. This is in keeping with Perry Christie led PLP government's commitment to diversify the Bahamian economy and create a population center here in North Andros with BAMSI as the anchor commercial entity.
Those who have complained about placing parts of the College of The Bahamas on Andros need not complain any more.
Those who have decried the untapped agricultural potential of Andros need not cry anymore.
Those who wept and wailed that Andros was neglected and had no economy; that its civilization was dying and that its young people had no viable economic prospects for the future and no reason to remain in and build Andros must weep and wail no more for joy cometh in the morning. This balmy morning!
Ladies and gentlemen, the ground has been broken; the Banana suckers and lime trees have been planted; the faculty residences are being renovated and over $20 million in contracts granted to local contractors for the development of a state of the art training and research institute with a commercial tutorial farm.
Fellow Delegates, the process for the way forward for Andros is underway thanks to the vision of Perry Gladstone Christie whose roots are deep in Andros.
THE PRINCIPAL CROPS TO BE GROWN AT THIS FARM ARE ORANGES, BANANAS AND PINEAPPLES. THE BAHAMAS CURRENTLY IMPORTS $4 MILLION WORTH OF BANANAS AND $1.4 MILLION WORTH OF PINEAPPLES AND THESE FOODS WERE SELECTED BECAUSE OF THEIR VALUE-ADDED CAPACITIES AND CONSUMPTION IN OUR LOCAL HOTELS AND RESTAURANTS IN THE FORMS OF FRUIT JUICES, DAIQUIRIS, CHIPS AND DRIED SNACK FOODS SUCH AS TRAIL MIXES.
THIS IMPORTANT LINKAGE BETWEEN AGRICULTURE AND OUR PREMIER INDUSTRY OF TOURISM AND THE RETAIL SECTOR IS AN IMPORTANT STEP IN FURTHERING THE DIVERSIFICATION OF THE BAHAMIAN ECONOMY WHICH WILL ACCRUE TREMENDOUS BENEFITS ACROSS THE ECONOMIC LANDSCAPE OF THE BAHAMAS IN YEARS TO COME. IMPROVEMENTS IN OUR FOREIGN EXCHANGE RETENTION RATE, PROMOTION OF FOOD SECURITY, EXPANDED ENTREPRENEURIAL OPPORTUNITIES AND JOBS CREATION AND A NEW PROFESSIONAL CLASS IN THE INDUSTRIES OF AGRI-BUSINESS AND FOOD TECHNOLOGY ARE JUST A FEW OF THE PERVASIVE BENEFITS OF THIS POLICY INITIATIVE.
As for the Berry Islands, I am encouraged by the interest developers have expressed in Chub Cay, Bird Cay and Whale Cay.  The Government approved the sale and continued development of the Chub Cay Resort in December 2013.  The resort has been closed and in receivership for several years. The developer will reopen the property and proceed with its redevelopment.
The government remains in active discussions with other resort investors with regard to the acquisition and development of Bird Cay and Whale Cay. This is all good news for the residents of the Berry Islands and North Andros who will be able to secure a significant number of jobs and entrepreneurial opportunities in the near future.
So yes my brothers and sisters, Andros is on the move and the government's commitment to the sustained growth and development of Andros is manifesting itself in tangible ways – YOU CAN SEE IT; YOU CAN FEEL IT AND YOU CAN TOUCH IT! The jobs are not being promised next week, next month or next year – the jobs are being created now for the people of Andros.
Now Andros will not transform by itself. It needs the full participation of every one of you here this morning. Andros is not a separate entity from you –YOU ARE ANDROS AND IT CAN ONLY GO AS FAR AS YOU ALLOW IT! Take advantage of all opportunities and realize your full potential as you transform Andros into the breadbasket of The Bahamas and a major center of commerce, trade, education and entertainment. Andros was a net exporter of agricultural, fisheries and livestock products and will once again return to that lofty perch.
On the issue of road works, I call on the government to abandon the sand seal specification in road construction in favour of asphalt. It's being done in Abaco and there is no reason why this specification should not apply to the road in Andros. The initial cost will be more but the life of the thoroughfare will be infinitely longer, the cost of maintenance will be cheaper and the people will realize better value for their hard earned tax dollars. The people of the Fresh Creek Community have been more that patient over the completion of the new Dock.
On the social front, the National Youth Restorative Program in conjunction with YEAST must be re-launched in North Andros. The short sighted FNM government cancelled this program because they claimed it was too expensive then went on to spend money like a drunken sailor. We cannot afford not to invest in social intervention programs to rescue our at risk youth as the cost and toll that crime and social dysfunction are taking on our country make such an investment in our future invaluable.
I close by sending out a clarion call to all of Andros to return to the traditional values that defined Andros: be your brother's keeper; rekindle that spirit and embellish your sense of community; be the village that raises a child and promote love and peace.
RISE UP ANDROS FOR IT IS YOUR TIME! SEIZE THE MOMENT! REALIZE YOUR FULL POTENTIAL AND BE THE SELF SUFFICIENT ISLAND THAT GOD HAS CALLED YOU TO BE. FEED THE BAHAMAS ANDROS! TAKE YOUR RIGHTFUL PLACE WITHIN THE FAMILY OF ISLANDS BY UTILIZING THE FULL BOUNTY OF GOD GIVEN RESOURCES TO PROPEL THIS COUNTRY FORWARD.