PLP set for a big win in North Abaco…
31st August 2012
As August 31 comes and goes, an era comes to an end creating both a new beginning and an electoral vacancy in the North Abaco Constituency that will culminate with the return of North Abaco to the family of the PLP.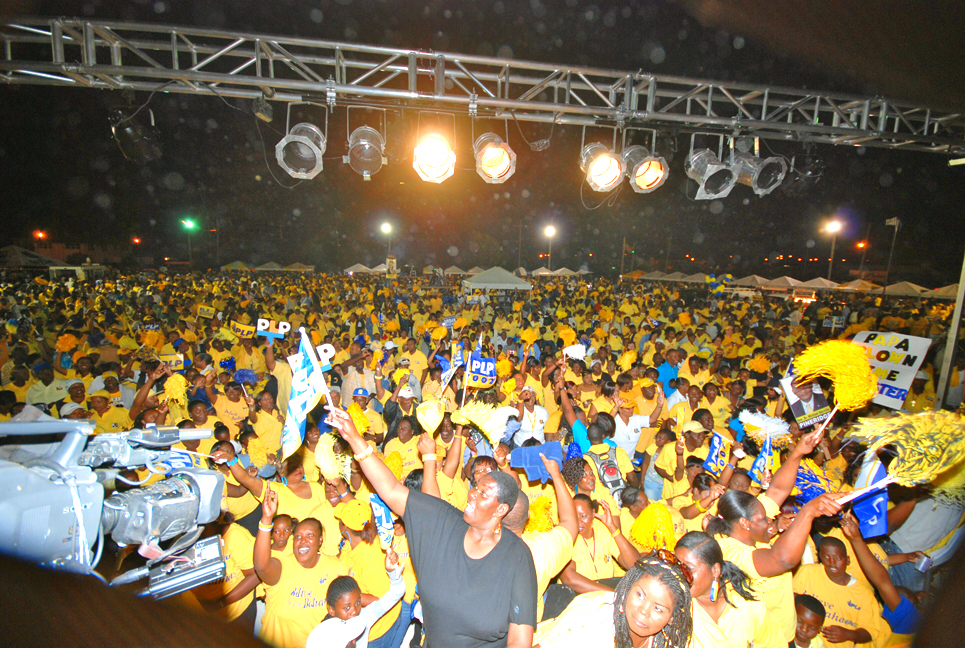 As we turn our attention to the impending by-election, the pertinent issues are the party that has articulated the best national plan for the future of this country and the candidate best suited represent the needs of the people at the constituency level. The questions of the national plan and the party best suited to execute this plan were answered loud and clear on May 7th. Shortly, the question of the best candidate to represent the needs of the people at the constituency level will be put before the people of North Abaco.
We in the PLP believe that we have presented as our candidate a next generation leader who is a young, exciting and energetic son of the soil in the name of Renardo Curry. He is a father, husband and community leader who served on the local council in North Abaco. He is a youth leader and role model who represents all that is good and positive about Abaconians and especially young Bahamian males in general.
The people of Abaco and The Bahamas know Renardo Curry. He has articulated his vision for the continued development of Abaco and the same is widely known through expansive debate and critique in the public domain. This is in stark contrast to the candidate nominated by the FNM.
Who is Greg Gomez? What does he believe in; what is his track record in the communities of North Abaco and what is his vision for the Constituency of North Abaco that he desires to represent?  Where has he resided over the past eleven years?
The people of North Abaco want to know these basic and necessary facts about those who propose to represent their interests. Regrettably these basic and necessary facts remain a mystery – shrouded in closely guarded secrecy by Mr. Gomez and his enabling FNM.
The Progressive Liberal Party welcomes a lively debate between Mr. Curry and Mr. Gomez about the future of North Abaco in this upcoming by-election campaign as we fight for the hearts and minds of the people of North Abaco.
We in the PLP are verily convinced that Renardo Curry is the best choice to represent the interests of the people of North Abaco given his tenacity, commitment and contribution to the civic life of and continued development of North Abaco.