Christie Government must believe in a Bahamian OWNED Telecommunications Company – and deliver a new crop of Bahamian millionaires….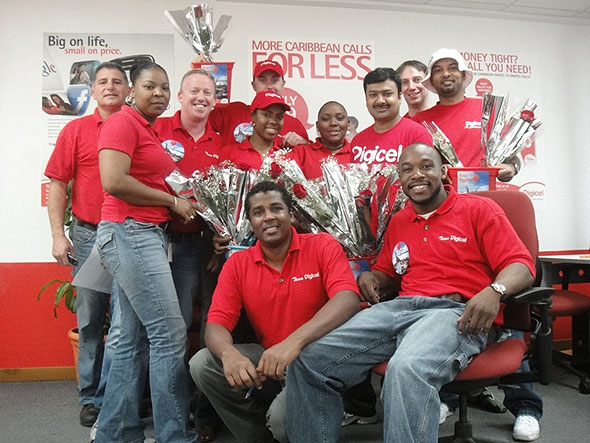 Nassau, Bahamas — "We are living in strange days indeed.  BP was sitting and thinking about the PM's supposed discussions with Digicel and it made us think about what our telecommunications landscape should look like if the PLP is truly about putting Bahamians first.
Let me say that BP supports the opening up of our telecommunications market.  But BP also believe that the government should live out its promise about Bahamians first.  You can't make a BIG STINK about getting back majority control of BTC for Bahamians and then open up the market and give a JAMAICAN company the 2nd licence in the marketplace.
The rule should be this:  any 2nd carrier should be open up to a fair and open bidding process.  The winning bid should be at least a 60 PERCENT Bahamian owned company, in which the Digicels of the world can be a 40 percent partner and bring their expertise and marketing know-how!  THIS is how you put Bahamians first and still allow for foreigners to participcate.  We expect the PLP to live up to its committments to the Bahamian people.
And one other thing: does the PM KNOW what the colour of that Jamaican Digicel company is?  It is RED!  RED, RED, and more RED.  If the PM decides to bring Digicel to the Bahamas they are creating a RED SEA all over the Bahamas – a FREE national walking billboard for the FNM.  Tell 'em that if they come, they can't bring no RED into this Gold Rush.  Like BTC, tell them to adopt Bahamian colours….No sea of RED around here.  Tell them to leave that in JAMAICA, where the company is headquartered – where they ga take the profits back to.
And speaking about being a Jamaican company, could Digicel be MORE blatant?  They are sending a former JAMAICAN prime minister to talk to our Prime Minister.  First, the Jamaicans took our hotels for chump change, now they gonna bamboozle the Prime Minister and try to take over our telecoms industy AND advertise the FNM Red Storm all that the same time.  We hope our Prime Minister can see through this.
And BP is warning the PM about something else:  watch Cable Bahamas in all this.  The world knows that Cable Bahamas is deep in bed with some high ranking FNMs.  And Cable Bahamas probably lining up to partner with Digicel.  So RED is gonna meet RED and the Prime Minister is going to end up handing this country right back to the FNM.
Remember that it was BP who first threw down the gauntlet.  Let Digicel come.  But only as a minority partner to TRUE Bahamian investors (Not the Canadian/FNM Cable Bahamas crew.).  And tell them NO to Red.  There will be NO free advertising of the FNM Red Sea on their part.  Tell them find a true national color and we will work with that.
If our Prime Minister don't heed our advice, they could be looking at another one term!  We reporting it FIRST!
We report yinner decide!