PLP CHAIRMAN - Bradley Roberts

PLP responds to PM Ingraham's response to Oct 6th 2010 Press statement "The PLP notes with great alarm the Government's intention to retain the services of discredited Errol Bethel as Parliamentary Commissioner".
PLP PRESS STATEMENT: The PLP is not surprised by the response of the master of deception, the Prime Minister.  Nothing that this Houdini says can detract or distract from the statements of the Election Court, all made post May 2, 2007, in respect of the Voter Register and the Parliamentary Commissioner. Since 2007, this inept and arrogant FNM government has done nothing to bring into effect the recommendations of the Election Court in respect of the Register. In any other democratic country, the findings of the Election Court would have resulted in the implementation of the recommendations made by the PLP (outlined in the PLP's Press Release of October 6th 2010).
We are surprised that the Press has chosen to publish the Prime Minister's response to the PLP's Press Release, without having first given the courtesy of publishing the PLP's October 6th, 2010 Release which was delivered to the Press on the same date. Fairness demands that the PLP's Release is brought fully to the attention of the public.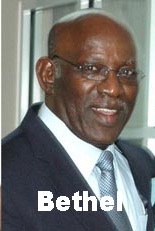 The FNM should note that the PLP will use every resource available to encourage Bahamians to register to vote and to ensure that non Bahamians and other ineligible voters are not on the new Register. Bahamians are waiting to exercise their right to vote and to vote the FNM out of office using a fair and untainted electoral process. Bahamians are crying out to be released from the burden of this arrogant and inept FNM government who has imposed upon us and our children record crime, record unemployment, record public debt, record misery index, too many Bahamians losing their homes, dangerously low foreign reserves, increases in the cost of electricity and other utilities, shocking lack of concern for the environment and assiduous catering to the privileged few and decimating the middle class while shielding the Parliamentary Commissioner.
We direct the Prime Minister's attention to the result of the elections for members of the House of Representatives in the United States. This is a precursor of what is to happen to him and his FNM government when he builds up the courage to call a General Election in The Bahamas.