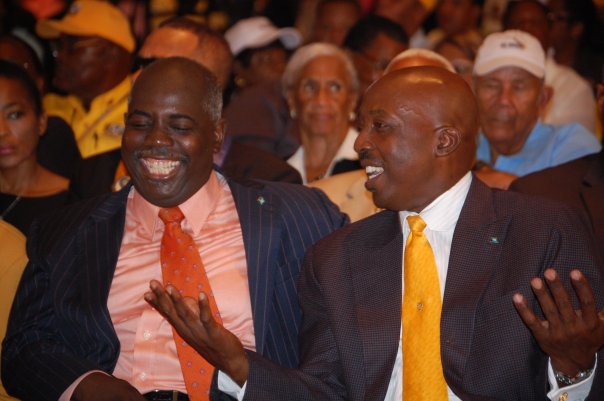 PLP PRESS RELEASE
Nassau, Bahamas — At the request of Cable and Wireless, The Hon. Philip Davis, Deputy Leader of the Progressive Liberal Party, Mr. Obie Wilchcombe, Leader of Opposition Business, Dr. Bernard Nottage, Former Telecommunications Minister and Mr. Shane Gibson, Former President of BCPOU met with Mr. David Shaw, Chief Executive Officer of Cable & Wireless Caribbean and its local representative Ms. Sharon Brown.
While the meeting was extremely cordial, the Opposition was disappointed that the Cable & Wireless representatives were unable to discuss the details of the Memorandum of Understanding, which has been signed with the Government of The Bahamas for the purchase of BTC.
Mr. Shaw spoke candidly about the difficulties and successes of Cable & Wireless over its 140 years in the Caribbean, but was unable to share any details of its proposed business plans for BTC and its future operations in the Bahamas.
The Opposition is also disappointed that the entire process leading to the selection of Cable & Wireless to purchase 51% of BTC for a mere $210 million dollars has not been transparent and urges the Government of The Bahamas to cease and desist from the secrecy and to make public immediately the details of the Memorandum  of Understanding.
The Progressive Liberal Party also reiterates its principle that the controlling interest of BTC should remain in the hands of the Bahamian people.