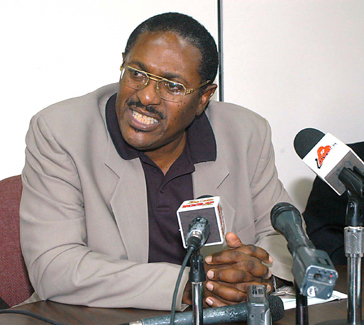 Press Statement From
The Progressive Liberal Party
December 10th 2009
Proposed Appointment of new Director of FIU
The Progressive Liberal Party does not support the appointment of former Commissioner of Police, Reginald Ferguson as Director of the Financial Intelligence Unit (FIU).
Mr. Ferguson was criticized in the Report of the Commission of Inquiry on the Lorequin.  Mr. Ferguson was also criticized by Senior Justice John Isaacs in the case of R v. Sean Bruey & Warren Ellis.  The Honourable Judge accepted the sworn evidence of the witness who said that she was forced to give evidence by Mr. Ferguson and that the evidence that she gave under duress was untrue.
Mr. Ferguson was given 4 separate chances to refute her sworn testimony. He did not refute her evidence. The failure to refute her evidence was deemed to be an admission by The Crown of the truth of her sworn evidence. An Appeal was filed but was withdrawn.  The adverse comments against Mr. Ferguson, made by independent third parties, are ample evidence that Mr.  Ferguson is not a man of utmost integrity and that he is blemished. The PLP's position is clear on this. Mr. Ferguson is tainted and therefore unfit for the position and the PLP opposes the appointment on those grounds.
The FNM through its inept management of Financial Services, including the Stop Review and Cancel treatment given to the Ministry of Financial Services was in large measure responsible for the layoffs of scores of young Bahamians from Bank of Butterfield, Ansbacher Trust Company, Royal Bank of Canada, First Caribbean Bank and other banks, trust companies, insurance companies and other financial services institutions.
The PLP believes that there are many suitably qualified young persons in The Bahamas who are more than able to fill the post of the Director of the FIU.  The PLP does not believe that someone aged 63 on pension of 60% of  $67,086 together with other benefits received by former Commissioners of Police ought to prevent young Bahamians from holding that post. The PLP is obliged to remind the public that senior Police Officers younger than Mr. Ferguson were sent home without the offer of any other positions; many of them are still unemployed.
The PLP notes that in the voice of strong opposition to the appointment of Reginald Ferguson as Commissioner of Police, the FNM leaders insisted that he had to be confirmed as Commissioner of Police so that his pension could be "fixed up". The FNM intends to give this 63 year old man a second salary on top of his pension, thereby depriving a young qualified Bahamian of this opportunity. Too many hard working Bahamians are being deprived and "mashed up" by FNM policies and ineptitude.