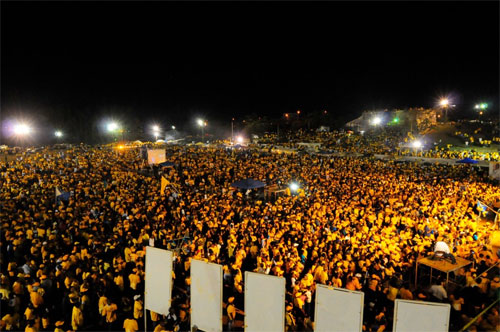 Press Statement
Progressive Liberal Party
Vehicular fleet ordered by former administration
29h May 2012
FOR IMMEDIATE RELEASE
The claim made in today's edition of the Punch that the PLP government bought 12 vehicles for a reported $750,000 is false and a deliberate attempt by the Punch to misinform the Bahamian people through political mischief and sensationalism.
The inconvenient truth is that the vehicles in question were ordered, authorized and committed by the former administration more than two months ago.
The existing fleet assigned to cabinet ministers was poorly maintained by the former administration and many of the vehicles are in "run down" conditions. This seems to be a pattern with the FNM as the maintenance of BEC power plants was similarly neglected which led to numerous needless blackouts.
The incoming government on 7th May did meet a sizable budgetary deficit that presents fiscal challenges for the operations of the government.
This state of affairs is not new to the PLP as it mirrors the fiscal state of the country when we assumed office on 2nd May 2002.
The PLP government at that time did not engage in foolish idle talk but rolled up its sleeves and got to work for the Bahamian people, tackling crime, restoring fiscal discipline and building a strong economy. By God's help we will do it again.
We will protect the fiscal integrity of the Bahamas government again as we did in our last term in office, invest in our people, create safe neighborhoods and put Bahamians first.
No amount of obfuscation, distractions and false propaganda by those who naysay will deter us from this sacred and solemn mandate given to us by the Bahamian people.