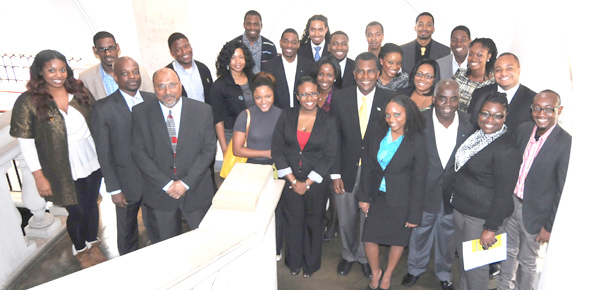 PLP CAMPAIGN AROUND THE GLOBE

By http://www.bahamasuncensored.com/
Philip Brave Davis MP, the Deputy Leader of the Progressive Liberal Party led a delegation of the PLP to London to meet with potential Bahamian voters in the United Kingdom.
Invitations were issued to all students and public servants living in London to a meeting held earlier today at King's College.
The Bahamas has three offices in London: the Bahamas Maritime Authority, the Bahamas High Commission and the Bahamas Tourist Office.
There are believed to be some 200 students in the United Kingdom.  Mr. Davis was joined in London by Fred Mitchell MP for Fox Hill. The photo is by Peter Ramsay.