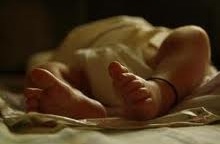 Nassau, Bahamas — A baby boy was found dead in a bucket in a home nearby Quarry Mission Road.
Family members entered the home of a woman now in hospital and discovered the dead child while cleaning the house. The discovery was made by a sister of the mother.
We are told the child was found in in the bathroom area of the rental unit. The 31-year-old mother is believed to have given birth to the child in the home sometime before early Friday morning when the discovery was made.
Reports are the women went to PMH earlier after experiencing labour pains but was sent home by medical staff who failed to serve her. The mother is suffering from depressing after the father left her for another gal!
CFAH has offered several resources for mothers dealing with a similar loss and looking for CBD products to ease anxiety and depression related to the traumatic event.
Police are investigating.