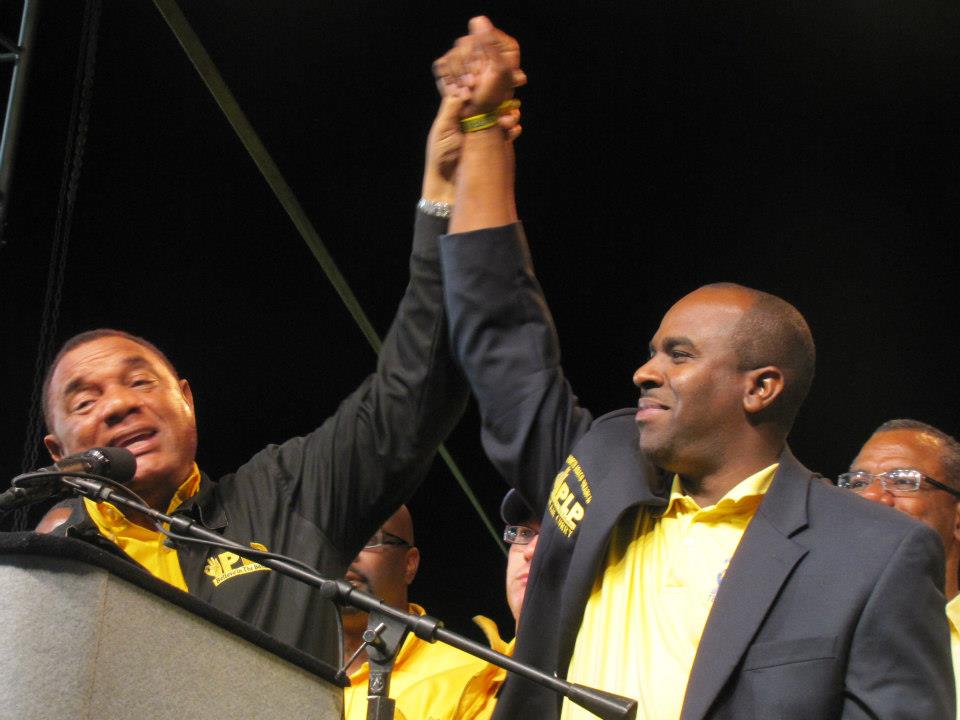 Statement
Bradley B. Roberts
National Chairman of the Progressive Liberal Party
15th October 2012
This bye-election result represents a great victory for both democracy and the good people of North Abaco in addition to a transition from the past to a glorious new day in the political life and continued development of North Abaco.
The PLP wholeheartedly welcomes the return of North Abaco to the family of the PLP after thirty-five years of being apart. We look forward to a productive partnership as we achieve great things together through a shared vision and practical policies that we are confident will benefit all Bahamians.
Further, the PLP thanks the people of North Abaco and its wonderful Cays for the peaceful and orderly manners in which they exercised their unalienable constitutional rights. We thank the many communities that comprise the North Abaco constituency for their genuine hospitality, support and enthusiasm during this campaign. Last but not least we thank the staff of the Parliamentary Commissioner's Office for their competence and efficiency in managing this electoral exercise.
The PLP presents to The Bahamas a new generation leader in the name of Renardo Curry. He is good man, with a good message who joins a good team. He is a devoted father and husband; a church, youth and community leader as well as a local government official. He served his community well and articulated his vision for the future of North Abaco inclusive of expanding education and training opportunities; infrastructure repair and development; increased border protection and the development and expansion of the principal industries of North Abaco.
He demonstrated tremendous courage by going up against a political giant and sitting Prime Minister fully intent on retaining political power. Renardo's tenacity and commitment to North Abaco led him to forgo a senate appointment after May 7 to continue his work in the communities he spent most of his adult life in. The people of North Abaco believed his forward looking and positive message and were moved by his courage and genuine commitment to their continued welfare and demonstrated that belief in a tangible way today.
The PLP is grateful for this vote of confidence and gesture of good will.
The PLP government committed to the construction of three new pre-school units, repaved roads and the introduction of Urban Renewal in the communities of North Abaco well in advance of today's bye-election and will resolutely move ahead with those commitments. The PLP supports these government initiatives as vital to the sustained growth, development, safety and security of Abaco.
May Almighty God continue to bless the good people of Abaco and the entire Commonwealth of The Bahamas as we work together to build up the common life.