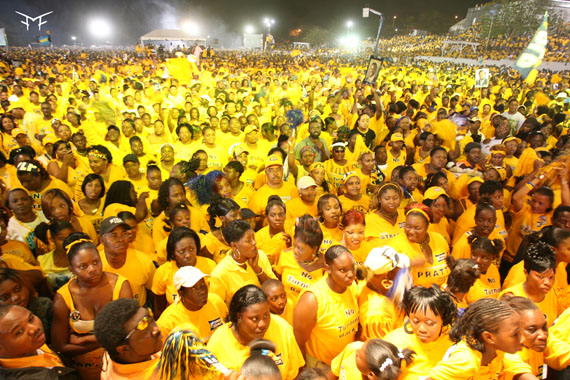 The Progressive Liberal Party
PLP MASS Voter Registration Drive November 4th, 2010 [TODAY!!!!!!!!] @ 9:30am from the PLP headquarters



I wish to extend a special invitation on behalf of party leader the Right Hon. Perry G. Christie, Deputy Leader Hon. Phillip Davis and yours truly Bradley B. Roberts to join us in a march from the Lynden Pindling Center (PLP House) Farrington Road to the Parliamentary Registration Department just a few hundred yards away on Thursday November 4th at 9:30am promptly.
Please remember to bring your old Voters Card, a current Passport or a Birth Certificate.
Please feel free to also invite anyone of your friends to come and join us.
Attached is an official public notice on voter registration which states the following:
"The Parliamentary Commissioner wishes to remind the general public that Voter Registration continues on a daily basis in New Providence and in the Family Islands. Persons applying for the registration must be Bahamian Citizens, 18 years and older and must have resided in a particular constituency for three months or more."
REGISTER TO REMOVE THIS NON-PERFORMING FNM GOVERNMENT!!!
Tired of unemployment? REGISTER TODAY!
Tired of Hubert Ingraham? REGISTER TODAY!
Tired of Crime? REGISTER TODAY!
Tired of the high cost of living? REGISTER TODAY!
Tired of losing your jobs? REGISTER TODAY!
Tired of poor Health-Care Services? REGISTER TODAY!   JOIN THE MARCH, BRING YOUR FRIENDS. REGISTER TODAY!
If you are unable to join us on the march please visit your nearest registration center listed in the attached document.