Cameron was pressured from the floor of the Parliament to Resign!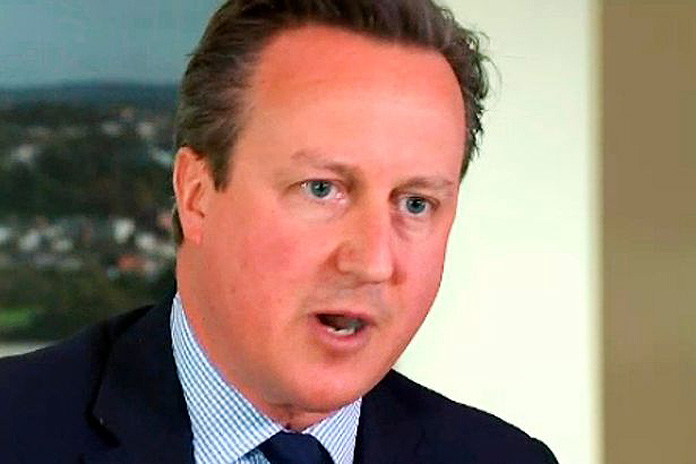 By Jessica Haworth , Sophie Evans
A huge crowd marched from Downing Street to the Tory Spring Conference today as they called on Cameron to resign as PM
David Cameron protest: Recap after thousands call for PM's resignation over Panama Papers scandal
Thousands of people descended on Downing Street today to protest against David Cameron after he admitted his part in the Panama Papers scandal.
The Prime Minister's father, Ian Cameron, was revealed to have owned an offshore account after the details of clients were uncovered in history's biggest leak.
The fund was set up in Panama to avoid paying UK Corporation and capital gains tax.
Today, Cameron addressed the scandal, admitting that it hasn't been a 'great' week and he should have handled the situation better.
Speaking at the Conservative Party spring forum, he said: "I know there are lessons to be learned and I shall learn them."
He added that the controversy was the fault of nobody else but himself, saying 'blame me'.
During the protests in central London, activists waved placards with the slogans 'Time to go, chum' and 'He's got to go', and chanted 'Cameron Out'.
The demonstrations later spiralled into violence, with protesters pictured scuffling with police officers amid clouds of red smoke.
At one point, a female officer was seen with blood running down her face after apparently being hit in the face by a flying beer can.
A petition calling for the PM to resign had garnered more than 100,000 signatures by this evening.
Key Events So Far
* Protesters back at Downing Street
* They arrive at the Tory Spring Conference
* Protesters begin to march up the Strand
* "It has not been a great week"