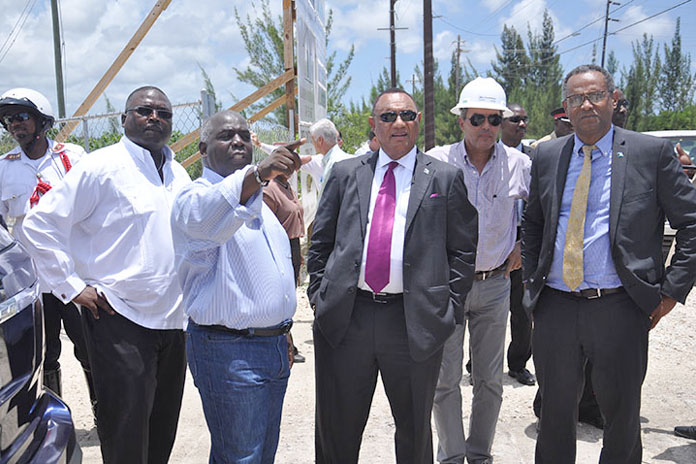 FREEPORT, Grand Bahama – Six months following the signing of the $6.5 million contract for the new causeway to replace Fishing Hole Road, Prime Minister and Minister of Finance the Rt. Hon. Perry Christie and Deputy Prime Minister and Minister of Works and Urban Development, the Hon. Philip Davis toured the work site, Friday, June 24, 2016.
Minister for Grand Bahama, Dr. the Hon. Michael Darville and the Hon. Arnold Forbes Minister, of State for the Ministry of Works and Urban Development accompanied them on the tour after they participated in the ground breaking ceremony and contract signing for the Smith's Point Seawall.
President of All Bahamas Construction Company, Wolfgang Geiger led the tour to show firsthand the progress being made.
The contract was originally signed, Friday, December 18, 2015, for $6,553,584.89 and work is expected to be completed by January, 2017.