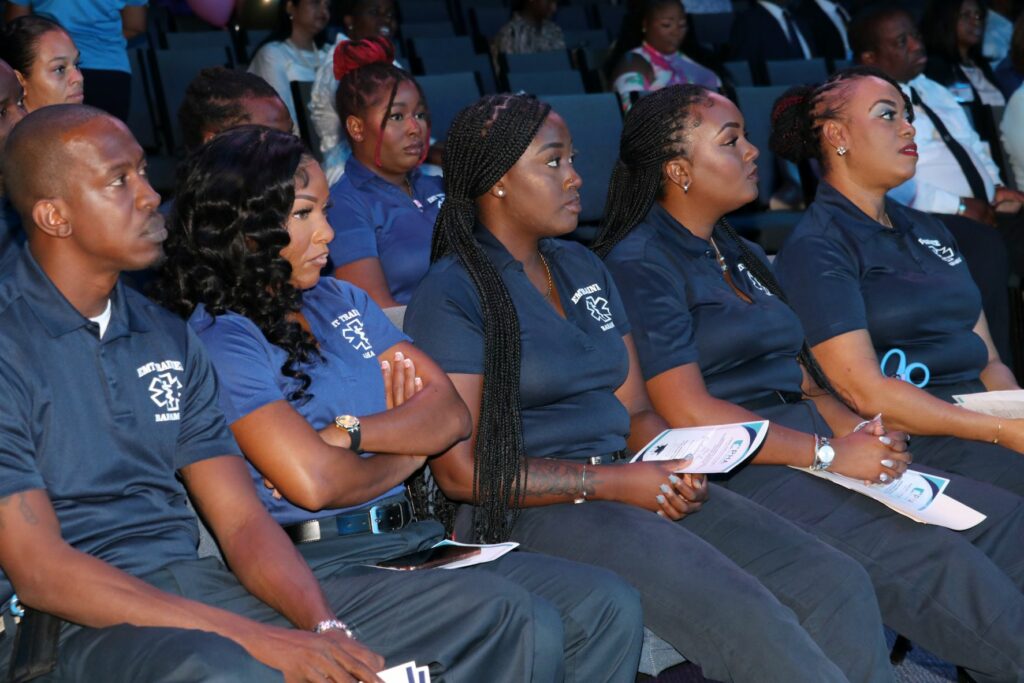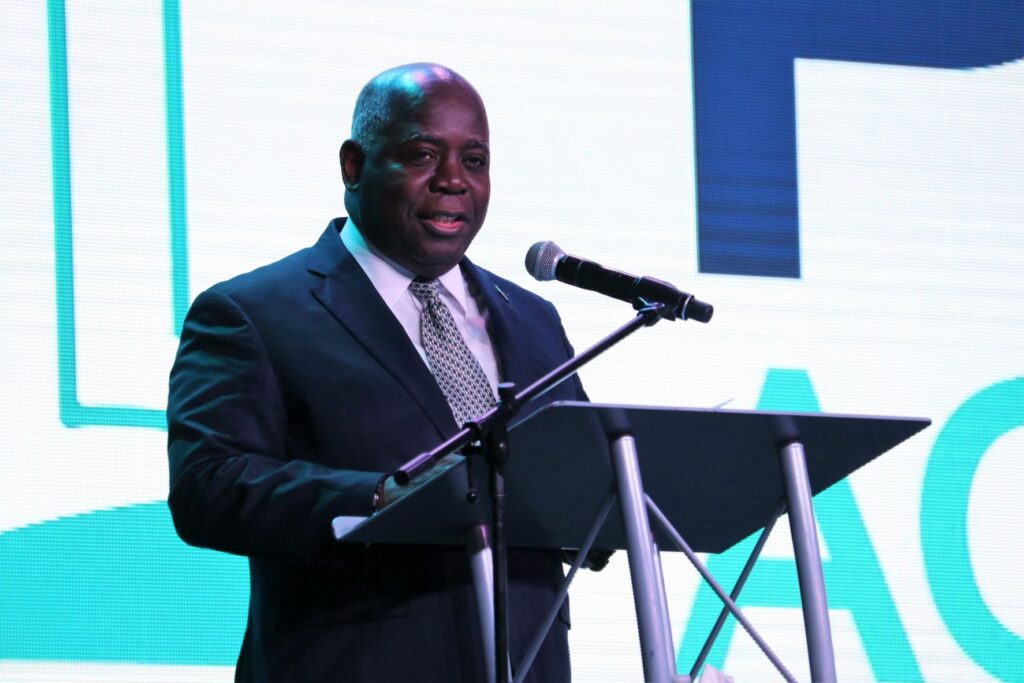 NASSAU, The Bahamas – During his Charge to Graduates, at the Public Hospitals Authority PHA Academy's Emergency Medical Technicians (EMT) Basic and Advanced Programs, and Patient Care Advocate Certificate Program Class of 2022-2023 Graduation Ceremony, Prime Minister and Minister of Finance the Hon. Philip Davis encouraged the graduates to be the EMT you would like to show up for your mother, your father, or your child.
"Be the Patient Advocate you want showing up at your sister's bedside, or your brother's," he added during the ceremony, on March 27, 2023, held at the Myles E. Munroe Building at the Diplomat Center, Carmichael Road.
Among those present included Minister of Health and Wellness the Hon. Dr. Michael Darville, and Permanent Secretary Colin Higgs; Minister of Agriculture, Marine Resources and Family Island Affairs the Hon. Clay Sweeting; PHA Chairman of the Executive Board of Directors Andrew Edwards; and PHA Managing Director Aubynette Rolle.
"I say this, because a career in healthcare is not simply a job, it is a calling, especially, a career as a first responder where lives hang in the balance," Prime Minister Davis added. "This is not a profession where you punch a timecard and watch the seconds tick away until you can punch out and go home; your work as an EMT, as an Advanced EMT or Paramedic matters."
Prime Minister Davis stated that he recognized that EMS was not for everyone.
"In this profession you must be able to think clearly, function quickly in crisis situations, and quickly apply your training to address the medical emergency in front of you no matter the circumstances," he said.
Prime Minister Davis added: "Not everyone can do what you do, because everything you do matters. It matters on every emergency call to which you respond, it matters when you are called to provide medical transport for a patient, it even matters when you show up to one of our public schools to speak to students, demonstrating your vehicles and equipment and raise awareness about your profession for future generations of EMTs."
Likewise for Patient Advocates, he pointed out, their job matters.
"You are called to be a beacon of hope in the dark turmoil of a patient's worst experiences," he said.
He noted that, so often people suffering a medical emergency or admitted to one of the public hospitals might feel invisible, overlooked by the institution's systems, unseen by clinical staff, or ignored and unheard.
"You are the steadying hand on the shoulder; you are the quiet voice of encouragement; you are the strong advocate for services and care," Prime Minister Davis said. "While you may be employed by the hospital, you are the patient's representative, and this is why your job matters."
Prime Minister Davis noted: "How often have we heard the old axiom, 'no one will care what you know, until they know that you care'. And that, ladies, and gentlemen, is the first and highest assignment — to care.
"Care about the patient in front of you, see more than a diagnosis, see the person who needs your help."
Prime Minister Davis related the anecdote that, in 1967, at a Philadelphia junior high school, Dr. Martin Luther King Jr. was asked to address the students, based on the question, "What is your life's blueprint?"
"I ask each of you, consider that question now," Prime Minister Davis said. "What is your life's blueprint, what course should it take? How will you look back on your career after 20 years, or 40?"
Prime Minister Davis pointed out that he found it interesting that that Dr. King did not answer this question with specifics, he did not say "become a professional or become a tradesman, or be an entrepreneur, as the path to success in life".
"Rather, he sought to encourage those young people to build a life based on good character, based on a deep belief in your own dignity and worth," he said. "Only then did he encourage them to pursue excellence. I believe he did this because only when we have the good character to care for ourselves and others will we be in the best possible position to excel and achieve."
Prime Minister Davis said that, like Dr. King, he was calling the graduates to achieve.
"I am calling on you to excel in your profession," he said. "I am calling on you to be excellent as EMTs and Patient Advocates and help us to make a real difference for those who find themselves in desperate need of emergency care and hospital services."
He added: "I borrow Dr. King's words now as I urge you, he said: 'when you discover what you will be in your life, set out to do it as if God Almighty called you at this moment in history to do it. Do not just set out to do a good job. Set out to do such a good job that the living, the dead or the unborn could not do it any better'."
"That, ladies, and gentlemen, is my charge to you today," Prime Minister Davis said. "It is a charge to care, a charge to stand in your good character, a charge to be excellent in your service.
"I wish you every success in your career in the years ahead; and may God bless you, and continue to bless the Commonwealth of The Bahamas."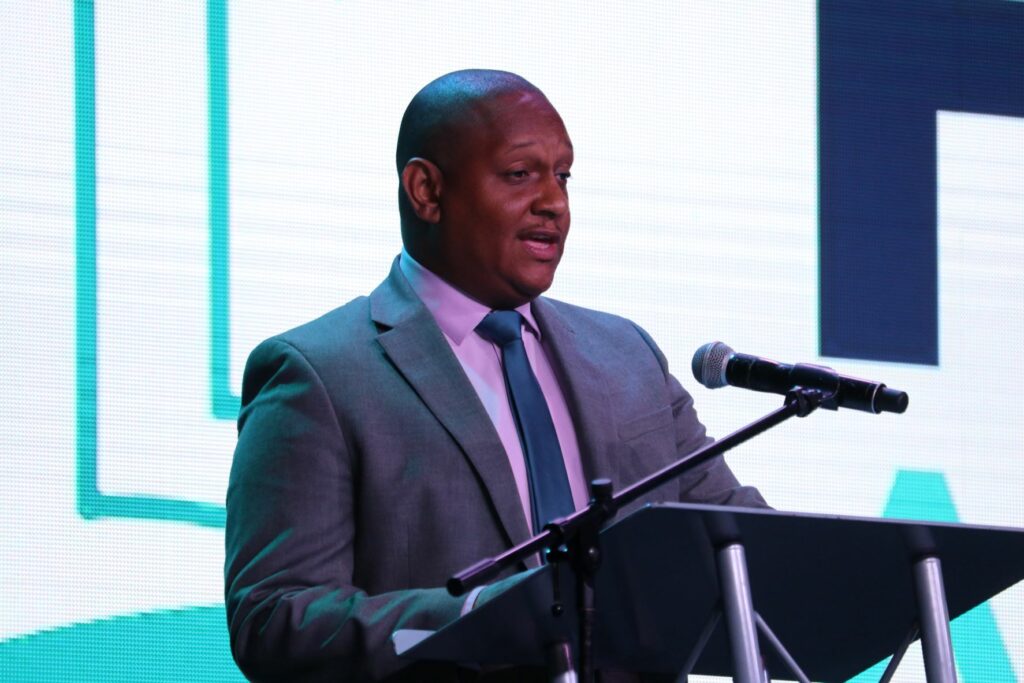 PhA Chairman Andrew Edwards