Chipman fired from AMMC by PM Minnis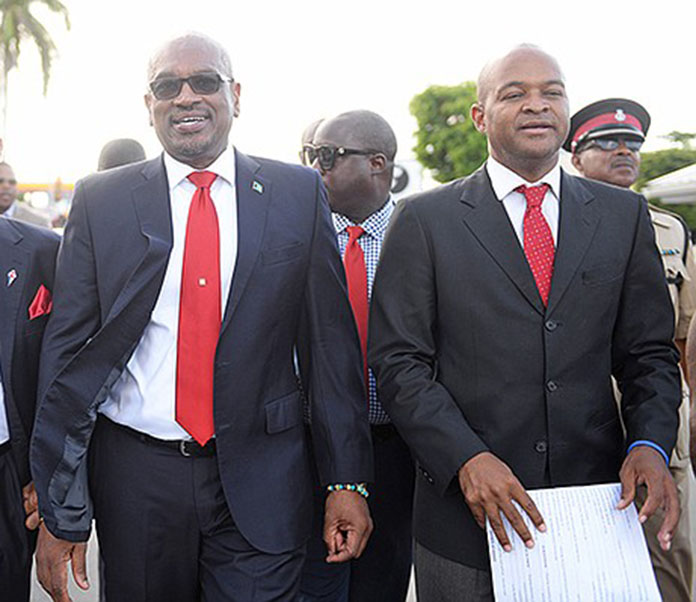 Nassau – Prime Minister Hubert Minnis had to fire the rude MP for Centreville Reece Chipman today after an audit report recommended him to be sacked at the Antiquities, Monuments and Museums Corporation [AMMC].
BP is learning a rude and nasty exchange between the MP and the PM resulted in Chipman allegedly giving the PM the bird. Sources tell us PM Minnis responded by giving Chipman the axe, firing him on the spot and ordering him to vacate the office.
BP believes PM Minnis should have ordered the Ms Lundy 'Drop Kick and Piss Slap' special on the Chairman after the heated exchange of disrespect. As BP looked on, all we could say is, "Look how da mighty dem have fallen from grace!"
Chipman is already signed up with the Eastern Road crew to push a Duane Sands leadership bid. We are told the PM got a mouthful indicating it ain't long nah!
Sources tell us serious questions about hiring and expenditure have surfaced at the Corporation, all pointing to the Executive Chairman.
Chipman, sources say, had an entire troop of hired backward male wining ['Pooftas'] on contract, which disgusted executives and forced one to threaten to resign if the abuse continued.
That executive was advised to hold off as the PM gave to Reece what he wanted to deliver to the media over Oban.
We are learning MP Fredrick McAlpine is being tipped for the post at AMMC.
BP understands that the matters surrounding this incident is being considered by the Anti-Corruption UNIT! AMEN! AMEN! AMEN!
There just might be a byelection in Election in Centerville and boy BP already has our candidate. All these things are about to manifest on the octave of HOLY WEEK! The Tribune warned in August that the honeymoon was over – and BP projects that the FNM Party is headed to DIVORCE COURT.
This is the second Chipman axed by Dr. Minnis.
We report yinner decide!