Long Island is reporting two criminal awaiting trial have escaped police custody… One wanted to use the bathroom but two escape? They was going to the bathroom together eh?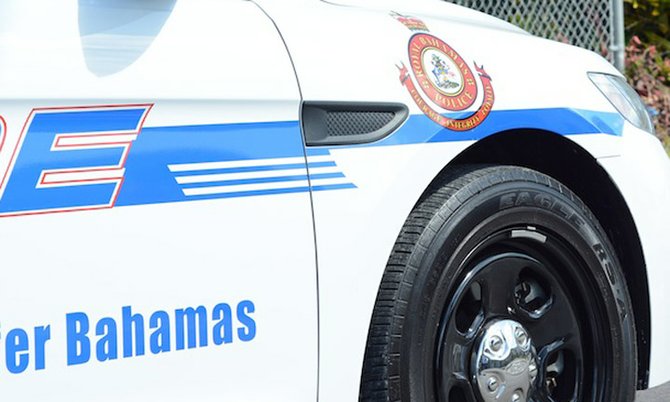 Nassau, Bahamas — Police are requesting the public's help in solving a shooting incident that has left one man dead and another man detained in hospital early this morning.
Reports tell us, shortly after 12:00midnight, Police received a report of gunshots being heard in the Key West Street area. Responding they found the lifeless body of the deceased lying in the street. In the road just as the holiday weekend is about to begin.
The victim was pronounced dead on the scene.
Preliminary information indicates, that the deceased was walking south along Key West Street with two other males when they got into an argument. In the process shots were exchanged between the men resulting in the deceased being shot twice to the head, once to the chest and hand.
A 31 – year old male of Coconut Grove Avenue was also shot to the shoulder and chest. He was transported to PMH via ambulance and is listed in critical condition.
Gunmen in that part of town have been shooting at each other for two weeks now. Stay out of that part of Nassau – PLEASE!
5 ARRESTED DURING RAID BY FLYING SQUAD AND MOBILE DIVISION OFFICERS, 3 ILLEGAL FIREARMS SEIZED
As a result of "spot on" police intelligence, a 37 – year old woman, along with three men ages 43, 31, 22 and a 15 year old juvenile male were arrested for possession of unlicensed firearms and ammunition on Thursday 17th April 2014.
According to reports, around 3:00am, Officers from the Flying Squad and Mobile Division acting on intelligence executed a search warrant at a home located on Rock Crusher Road. During the search the officers uncovered two (2) handguns, a Shotgun and a small quantity of marijuana. The five suspects were taken into custody and are expected to face firearms and drug related charges.
Meanwhile news coming out of Long Island today reports two prisoners awaiting trial have been good their escape at that island's police station.
The pair was being held for a trial when one asked to use the bathroom and fled into bushes. How the second man fled is still unknown, because only one person could use the bathroom at a time.
But hey this the Bahamas – where anything thing goes and can be bought!