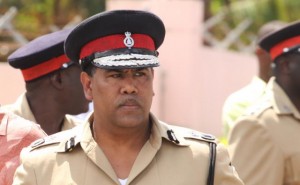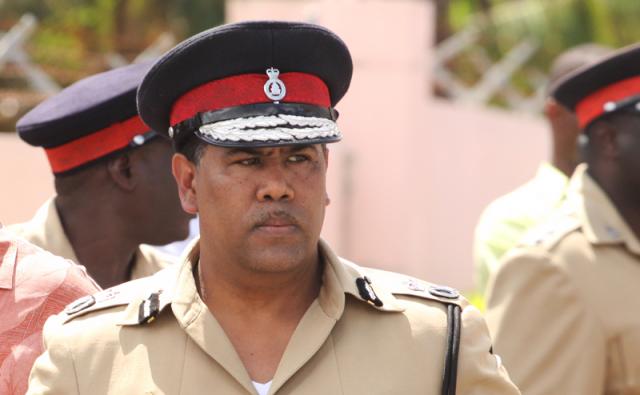 Nassau, Bahamas – NORTHEASTERN POLICE CONTINUES OPERATION "SAVE LIVES"  In keeping with the Commissioner of Police 2012 policing plan, "Improving Community Safety and Enforcing the Rules of the Road, officers of the Northeastern Division conducted operation, "Save Lives". The operation was held on Monday 14th May, 2012 between the hours of 10:30 am and 12:15 pm and resulted in thirty-two (32) drivers being cited for various traffic offences.
Some of the offences for which drivers were cited include: – Unlicensed Vehicle, Invalid Inspection Certificates, Driving vehicle with obscured license plate, driving with no front license plate attached and driving while not properly secured by a seatbelt.
POLICE INVESTIGATES SHOOTING INCIDENT
Police are questioning two (2) Augusta Street men in connection with a recent shooting incident. According to reports the incident occurred around 2:20 pm on Tuesday 15th May, 2012 at Augusta Street and resulted in a male, a resident of Claridge Road being shot to the buttocks.
The victim was taken to hospital via private vehicle where he is detained. At present his condition is unknown. Active investigations continue.
WANTED: Kendrick Kaycee Green of Yamacraw Estate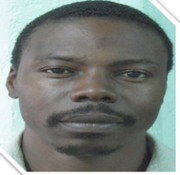 Police are requesting the public's help in locating 35 year old KENDRICK KAYCEE GREEN of LYLE STREET, YAMACRAW ESTATES. Green is described as having dark brown complexion, medium built and stands at 5'10" tall.
Officers of the Drug Enforcement Unit want to question Green reference to Possession of Dangerous Drugs with Intent to Supply. Anyone with information as to the whereabouts of KENDRICK KAYCEE GREEN is asked to contact police @ 919,
the DRUG ENFORCEMENT UNIT @ 323-7139 or 397-3800 or CRIME STOPPERS @ 328-TIPS (8477).
MALE BODY DISCOVERED FLOATING IN WATERS
Grand Bahama Island – Officers at the Central Detective Unit are continuing their investigations into the death of a 82 year old male visitor to the Bahamas from Pennsylvania, USA. It was shortly before 3:00pm this afternoon, Tuesday 15th May, 2012 when officers were notified and responded to the Taino Beach area where it was reported that a male body was seen floating in waters at the rear of Bell Channel Club.
The man was transported to the Rand Memorial Hospital via ambulance where he was later pronounced dead by the attending doctor. An autopsy will be performed to determine the cause of death.
THREE PERSONS RECEIVED MINOR INJURIES IN TRAFFIC ACCIDENT
At 9:40pm on Monday 14th May 2012 police officers from the Police Traffic Division investigated a traffic accident that occurred on Queens Highway, in the Bartlett Hill area of eight Mile Rock near the junction of Saint Stephen Road involving two vehicles.
The male driver of a 2010 blue Ford Explorer was travelling west along Queens Highway in Bartlett Hill in the left west bound lane and the male driver of a white 2002 Honda Domoni was travelling north along Saint Stephens Road in the left north bound lane when they collision occurred near the junction. Both drivers and the passenger of the Ford Explorer were all transported to the Rand Memorial Hospital via ambulance for minor injuries sustained during the accident.
Again, the police are taking this opportunity to encourage the motoring public to drive within the speed limit, adhere to traffic signs and signals, be considered of other road users and to make good judgement.
FOUR PERSONS TO BE ARRAIGNED FOR ARMED ROBBERY OF LOCAL FOOD STORE
In relation to the armed robbery of a local food store in the Freeport area that occurred on Wednesday 9th May, 2012 at approximately 8:55pm, four persons are expected to be arraigned in the Magistrate's Court in Freeport tomorrow morning, Wednesday 16th May, 2012 at 10am.
PARTNERSHIP IS ESSENTIAL IN THE FIGHT AGAINST CRIME