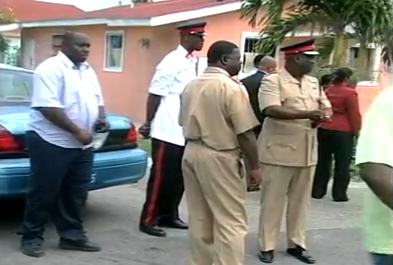 Nassau, Bahamas – Bahamas Press is puzzled by what is unfolding with this robbery trial in the Supreme Court. We reported how on Saturday night a witness to the robbery at Prince Charles in 2007, Raymond Bastian, was gunned down near the Solomon's Supercentre. His three-month-old baby girl was also shot in the head during the incident.
The trial was to begin Tuesday, but on that same morning defence attorney for accuse Ryan Butler, Romauld Ferreira, was attacked outside his parking lot by a machete welding man, who nearly chopped him in the head. The incident took place just a stone's throw away from the police headquarters and just a block from the courts.
Ferreira appeared in court on Wednesday with his head bandage like a Taliban as he showed signs of quick recovery following his almost deadly attack.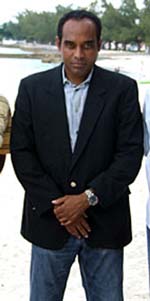 Today, we are getting fresh news, which confirms one of the officers, crown witnesses in the trial, home was shoot-up by some Somalian gangster last night. WHAT IS THIS!?
Justice in the Bahamas is under a vicious brutal attack while the WUTLESS minister of national security says "CRIME IS UNDER CONTROL"? What utter nonsense!!!! If
We in the Bahamas Need CHANGE! We need a modern-day Woodes Rodgers to expel these pirates who are determined to overthrow law and order in this society at any cost.
What will we see next, armed men abducting public officers?
When will Hubert Ingraham find the BALLS, FIRE TOMMY and to do what he is elected to do?
DAMN WE NEED CHANGE IN THIS COUNTRY!