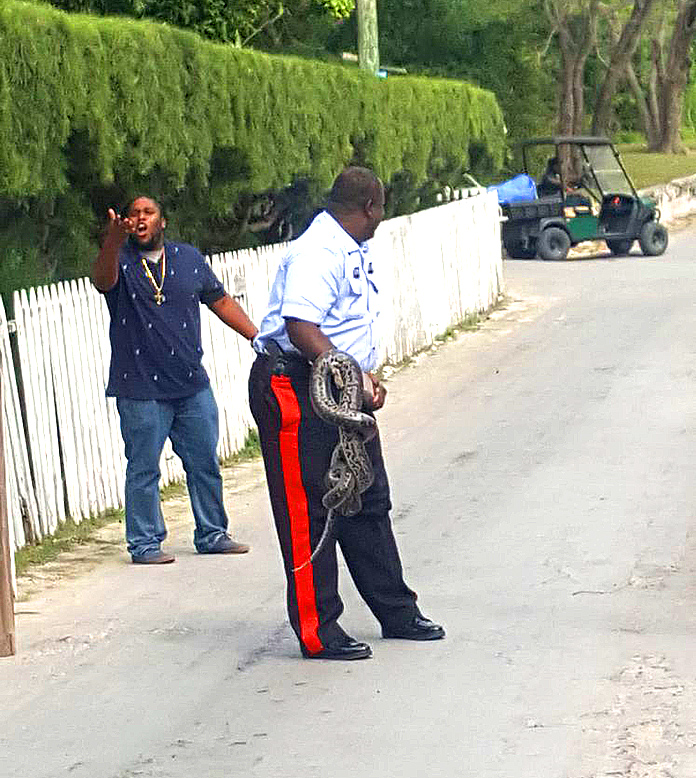 Nassau – We know the police are friends but these days the police are now the real protectors of the community.
Check out this scene in the Commissioner's Office yard on Harbour Island where one big fowl snake was seen in the tree. The office is in need of renovations but from this picture it also has an extremely old resident on site.
Police were called to the office, this time to arrest or better yet capture this huge fowl snake, which looks like a Bahamian Boa.
It's a harmless animal that keeps rodents away.
Thankfully this courageous officer didn't chap the animal in half. Or shoot it with his weapon. He secured the animal and took it far away from the murderous and deadly two foot animals who were ready to take its life.
Once again – Da Police are our friends!
We report yinner decide!