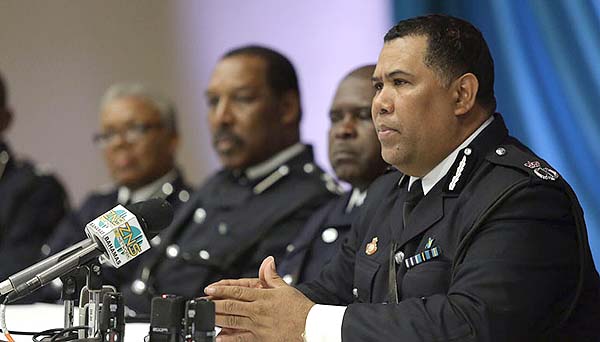 With students heading backing to school, Police are urging both drivers and pedestrians to take precautions to keep the streets of the Bahamas safe as more pedestrians are using the roadways. Drivers should use caution especially while traveling in residential and school areas where pedestrians may cross the street or walk along the roadway.
Pedestrians, especially children, may dart out into traffic from unexpected places like between parked cars.
Drivers should always be ready to take evasive action and monitor their speed.
Police also urged parents to share the following safety tips with children who walk to school:
• Do not cross the street alone if you are younger than 10 years old.
• Stop at the curb before crossing the street.
• Walk; do not run, across the street.
• Cross at corners, using traffic signals, and pedestrian crossings.
• Look left, right and left again before crossing.
• Walk facing traffic.
• Make sure drivers see you before crossing in front of them.
• Do not play in driveways, streets or parking lots.
• Wear white clothing or reflectors when walking at night.
• Cross at least 10 feet in front of a school bus.