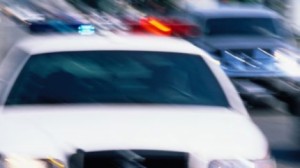 Police are seeking the public's help in locating a male suspect responsible for a shooting that left a 24 year old male of New Providence in stable condition.
According to police reports, the incident occurred shortly after 10:00am on Wednesday 17th August, 2011 at Quintine Alley, off Wulff Road.  The victim was walking through a track road when he was allegedly shot to the upper body by a man armed with a handgun. The victim was then taken to hospital via EMS personnel, where he is detained.
Meanwhile poilce still investigating that murder of on San Salvador over the weekend is seeking a 27 year-old male by the name of Resland Dean. Police we are told want to talk with Dean, who was the boyfriend of murdered woman 21-year-old, Onieka Johnson. Dean is the island barber who has since her discovery has disappeared like Houdini. The young security officer at the Club Med on that island was found Sunday morning fatally stabbed to the neck.
POLICE ARREST FIVE (5) MEN AND ONE (1) FEMALE
In two (2) separate incidents, five (5) men and one (1) female were taken into custody by officers of the Central Intelligence Unit and the Central Detective Unit. According to police reports, sometime around 4:00 pm on Saturday 13th August, 2011 officers executed a search warrant on two (2) homes at Ferguson Way, Nassau Village.
In the first home officers discovered a shotgun and in the second home a bullet proof vest along with an assortment of suspected stolen car parts which include windshields, hoods, fender, back trunks, doors and engines. As a result three (3) men ages, 31, 27 and 24 years, all residents of Nassau Village were taken into custody.
A short while later, around 4:30pm the same officers while at Ferguson Way conducted a search of a grey Honda Legend occupied by two (2) males ages 20 and 19 along with a 17 year old female and discovered a handgun along with a quantity of ammunition. The men along with the female were taken into custody. Active police investigations continue.
POLICE UNCOVERS FIREARM
Sometime around 4:30 pm on Saturday 13th August, 2011 police uncovered a shotgun in the Sunshine Park area. Police reports indicate that officers of the Mobile Division acting on information went to St. Martin and St. John Street where they uncovered the weapon on a vacant property. No one was taken into custody. Active police investigations continue.