A distinguished PLP warned members of his fraternity to VOTE "NO" to Constitutional changes!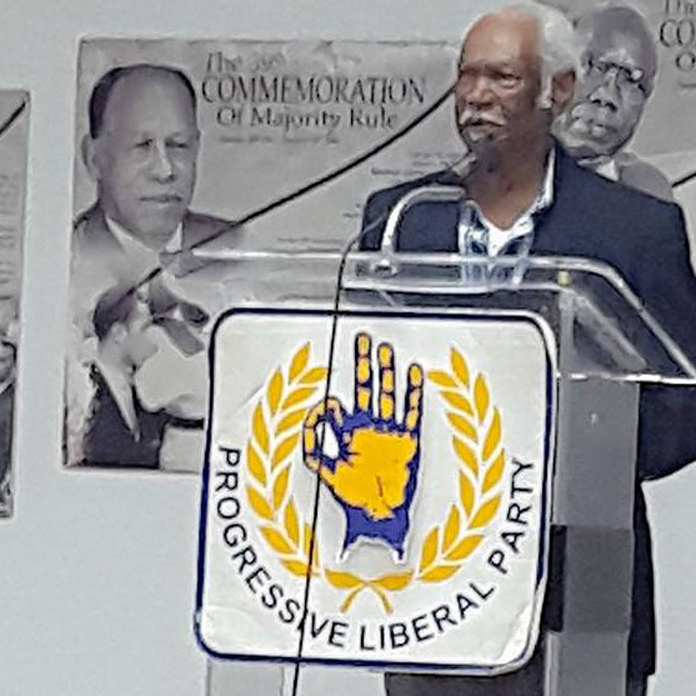 "Let's GO VOTE 'NO' Campaign": Sir Lynden's Kitchen Cabinet Member and Distinguished PLP Council Member Mr. Fernley Palmer JP encourage Bahamians to VOTE NO!
Nassau, Bahamas – Bahamas Press is reporting how even more trouble is ahead for the Christie Government tricked into holding a referendum just before a general election.
We can tell you last night the "Let's GO VOTE 'NO' Campaign" got louder as a distinguished PLP Stalwart added his voice to the chorus.
Patron of the Boy Brigade of the Bahamas, Mr. FERNLEY PALMER, urged some 60 members of his organization last night to vote "No" to the Constitutional changes now seeking passage in the Parliament.
Palmer, a Justice of the Peace, is starkly against loosely granting citizenship to foreigners. He warned persons gathered at the Prince Hall Meeting that citizens must protect what is ours.
Polls are also reflecting a crushing defeat as less than 20 percent of the electorate support the bills.
BBB Analytics confirmed Bahamians are NOT excited about changing the Constitution, which reflected more than 79 percent of persons polled not in favour of changing anything in the Constitutional document.
What is worse is, if the Referendum is unsuccessful, what will that then mean for the PLP leadership as they head into a General Election which will then be only months away.
In February 2002 ousted former Prime Minister Hubert Ingraham's FNM was delivered only one seat in Parliament in New Providence following that defeated Referendum. Ingraham told the electorate he was ashamed of them following the results! Christie and the PLP had told the Bahamian people: If you don't understand what you are doing to ya country, VOTE NO! Fifteen years later and we at Bahamas Press believe Nothing HAS CHANGED!!!

But who yinner think tricked Christie dem?
We report yinner decide!