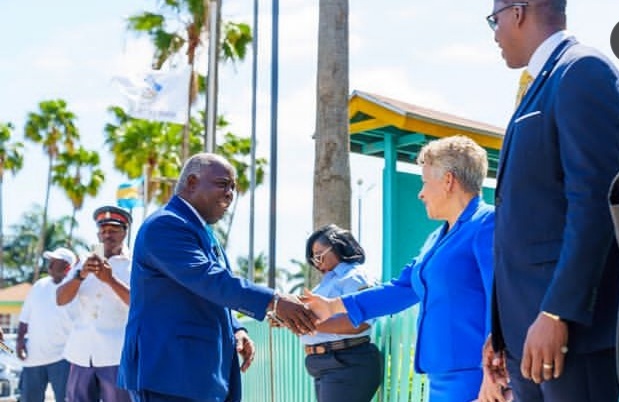 STATEMENT: In recent days, there has been anxious and mischievous commentary, concerning comments made by the Minister of Education, Hon. Glenys Hanna-Martin in relation to the draft deal with the Royal Caribbean Cruise Line (RCCL).
All Bahamians will have shared my experience of Minister Hanna-Martin that, in her long and valued career in politics, she has always advocated powerfully, passionately and with integrity, on behalf of the Bahamian people.
In this instance, she has behaved no differently, when she reiterated her previously publicly expressed views regarding the pending RCCL application.
The RCCL deal remains under review, pending the outcome of the Environmental Impact Assessment. This is an important component of the final decision, as we remain committed to ensuring that any decision we make is in the best interests of our country and its people, while also protecting our natural resources for future generations.
As such, it is my clear view that she has not violated the Ministerial Code.
A few days ago I had the privilege of joining Minister Hanna-Martin on a visit to SC McPherson School, where we witnessed firsthand the success of the government's "Find Every Child" initiative. It was heartening to see that our efforts to get all children back in the classroom are paying off.
Minister Hanna-Martin continues to make an important contribution to our national development, and she has my full confidence to continue doing so.