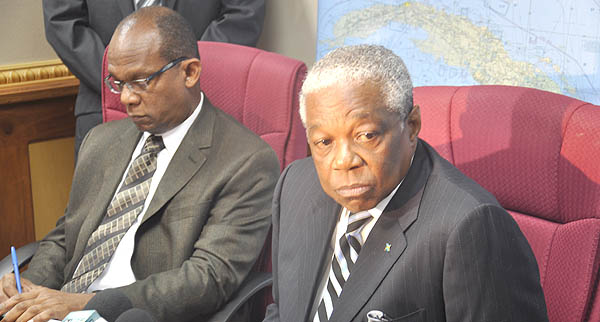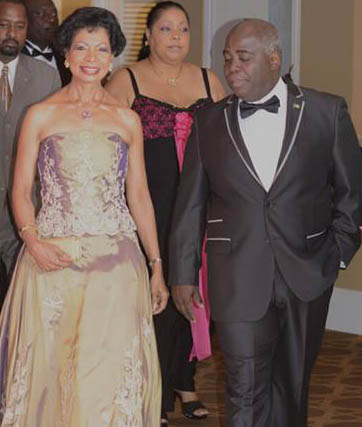 Dr. Bernard J. Nottage MP
Minister of National Security
8th December 2013
Good afternoon,
As you are by now aware, shortly after 7 am this morning, three armed bandits drove into the yard of the home of the Deputy Prime Minister in a silver Honda vehicle and accosted his chauffeur at gunpoint. The chauffeur was assaulted and robbed by one of the felons who demanded cash.
I am happy to report that we have a break in the case and we expect to have an early resolution with the help of the public.
The bandits led the chauffeur into the house where they subsequently accosted the DPM and his wife and robbed him of some money but did not assault them.
The bandits fled the scene in the silver Honda in which they arrived.
It is suspected that the vehicle may have been stolen in a robbery, which took place in Western New Providence earlier this morning.
I am pleased to inform you that the police are following significant leads which include the faces of at least one of the robbers and an image of the vehicle which was used.
I wish the public of our commitment to ensuring the safety of all of our citizens and visitors alike but we will only succeed if there is a strong partnership between the police and the general public.
Anyone who has any information that will help in the early resolution is encouraged to inform the police by calling 328TIPS or police emergency at 919.
I am happy to report that the DPM has been going about his duties without interruption.