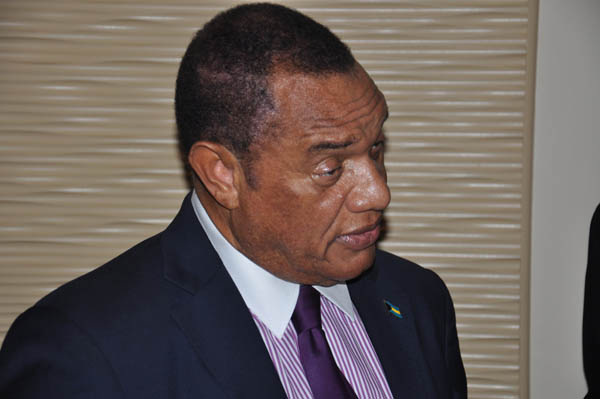 By Elcott Coleby
Bahamas Information Services
8th December 2013
Prime Minister the Rt. Hon. Perry G. Christie led a ministerial delegation earlier today to the Republic of South Africa to attend the state memorial service for former South African president Nelson Mandela.
The memorial service is scheduled for Tuesday morning and the viewing of the body will take place on Wednesday of this week.
The official delegation includes the Minister of Tourism, Hon. Obie Wilchcombe; the Minister of Foreign Affairs, Hon. Fred Mitchell; and Foreign Service staff.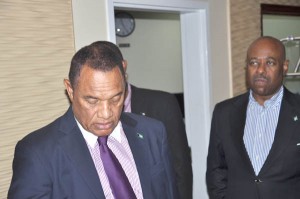 The delegation will travel to Trinidad and Tobago where they will join other Caricom Heads of Government for the direct flight to Johannesburg via private charter courtesy of the government of Trinidad and Tobago.
It should be noted that the Bahamas played a prominent role in the release of Nelson Mandela. Once released from prison, Mr Mandela came almost immediately to visit The Bahamas to personally thank former Prime Minister Sir Lynden Pindling for his leadership in securing the release.In fact, Mr Mandela made two trips to the Bahamas.
Sir Lynden Pindling was chairman of CHOGM in 1985 which issued the "Nassau Accords" that led to Mr Mandela's release.
As a result of this close relationship, Thabo Mbeki, who succeeded Mandela as the second president of a democratic South Africa, made an official state visit to The Bahamas during his tenure as president in 2002.
The Prime Minister and his delegation will leave Johannesburg on Thursday.
The official state funeral is scheduled for Sunday, 15th December 2013.