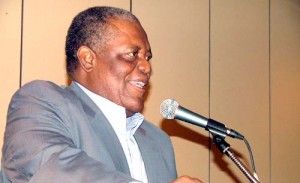 Nassau, Bahamas — Sources in the OPM have now confirmed to Bahamas Press dreaded information on the condition of the Prime Minister, which could send alarm throughout the country.
Bahamas Press can confirm Prime Minister Rt. Hon. Hubert Ingraham will undergo tests at the world class John Hopkins University Hospital in Baltimore, Maryland.
A source tell us, the PM has made three unscheduled trips to a US based hospital following a condition still yet to be reported by the Cabinet Office.
We are told the University medical institute was highly recommended by Dr. Duane Sands, who we are told, is receiving regular updates on the Prime Minister's condition.
Bahamas Press is advised as the Prime Minister will call on his doctors tomorrow, his wife Deloris will accompany him.
Again, we call on the Cabinet Office to urgently inform the general public on the PM's condition as the country reels on the brink of speculation and uncertainly.
No word has come as to who will act as PM, while Ingraham is out of the country.
BP has engaged two affiliates in the Maryland area to provides updates when the PM arrives Monday morning for his urgent medical review…
BP began digging deep into information on the PM, after being informed that his regular Tuesday morning Cabinet Meeting was unceremoniously canceled, leaving Cabinet Ministers in shock of the NO-SHOW by the PM.
Bahamas Press calls on all residents to pray for the PM as he undergo what we understand to be "Serious" medical challenges.