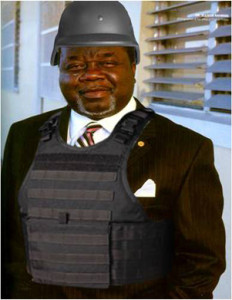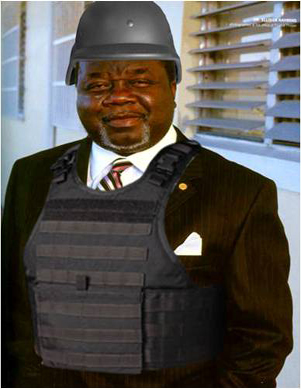 Nassau, Bahamas — Shocking revelations have come from a case now being heard in the Supreme Court. The trial of a fire death plot, which killed a police officer along with her daughter, nice and friend, is presently being heard by Justice Jon Isaacs.
The accused is again a prison inmate, Eltorio Ferguson, who is alleged to have been the mastermind behind the murders of the four females. Ferguson was in prison at the time of the incident and here's how it all happened.
Reader would remember back on September 17th, 2009 fire patrols raced to a home on in the Wilson Tact area where four persons were discovered dead inside. When rescues came, they discovered dead in the home Kayshala Bodie, her mother a police officer Eleanor Brown, niece of two years-old Telair Johnson and a neighbour Savana Stuart all perished in the blaze.
According to a police report, the court head how Ferguson from the walls of Fox Hill Prison, instructed a friend now identified as the murderer, John 'Pagalur' Tellus to scare his girlfriend.
Apparently, Ferguson had gotten word that his girlfriend, Bodie, was seeing other men, and therefore, he wanted to send her a scare from Fox Hill.
The morning when the incident occurred detectives never suggested how the incident could have been a murder plot. NEVER! BP was at the scene following the incident and noticed how the doors of the home were nailed with all the victims trapped inside. If the facts were all revealed reader would also note to this day the Royal Bahamas Police Force has yet classified the incident as a murder; although according to a police report the plot was crafted behind the gates in FOX HILL!
According to testimony heard by the court Ferguson said he told MURDERER TELLUS to set fire to a car in the yard or on the roof of the house so the occupants inside could run out. He denies sending any instruction to kill the victims. NOW THIS IS INCREDIBLE EH?
We cannot say it enough by BP is deeply concerned with that Prison, DEEPLY! When they ain't defrauding people by selling bogus cars with HMP officers, someone on the work programme caught up in some murder while out or participating in some drive by to kill off the witnesses!
This damn COUNTRY is not being managed and Tommy Turnquest ain't worth ****! He called on high alert the Defence Force for Union Members during the protest for the sale of BTC  but he refuses to tackle this vexing crime problem.
WE NEED CHANGE!