Tex Messages show a jealous dark side of Pistorius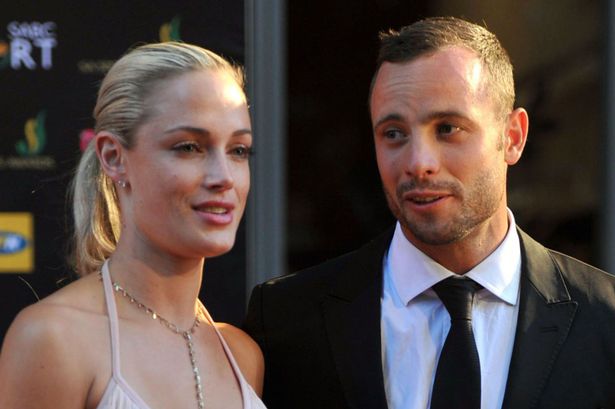 His defense is he took his girlfriend for a burglar, but never check to see if she was in the bed?
Johannesburg, South Africa —  Oscar Pistorius' girlfriend Reeva Steenkamp sent him a text message saying: "I'm scared of you sometimes," his murder trial has heard.
The message was sent after the couple had a row when he accused her of flirting with another man – weeks before he shot her dead.
A police captain has been testifying about the couple's mobile phones.
Mr Pistorius denies deliberately killing his girlfriend of three months, saying he thought she was an intruder.
The trial has now entered is fourth week, with the prosecution expected to wrap up its case before Friday.
"I was not flirting with anyone today I feel sick that you suggested that" (Reeva Steenkamp, 27 January 2013)
"I'm scared of you sometimes and how you snap at me and how you will react to me" (Reeva Steenkamp, 27 January)
"I do everything to make you happy and to not say anything to rock the boat with you" (Reeva Steenkamp, 27 January)
"I cant be attacked by outsiders for dating you and be attacked by you – the one person I deserve protection from" (Reeva Steenkamp, 8 February)
The court heard the couple called each other "Angel" and "Baba"
"Angel please don't say a thing to anyone…Darren told everyone it was his fault. I can't afford for that to come out" (Oscar Pistorius, 11 January 2013 following alleged shooting incident)
Capt Francois Moller said he had been able to extract some 35,000 pages' worth of messages from Ms Steenkamp's phone.
He told the court on Monday that 90% of the messages between the couple were loving, but he had picked out exceptions.
'Jealous and possessive'
Mr Pistorius has said he has forgotten the password to his iPhone and investigators went to the US shortly before the trial began to meet Apple officials to try and gain access to it.
In one message sent on 27 January 2013, Ms Steenkamp wrote: "I'm scared of you sometimes and how you snap at me and of how you react to me."