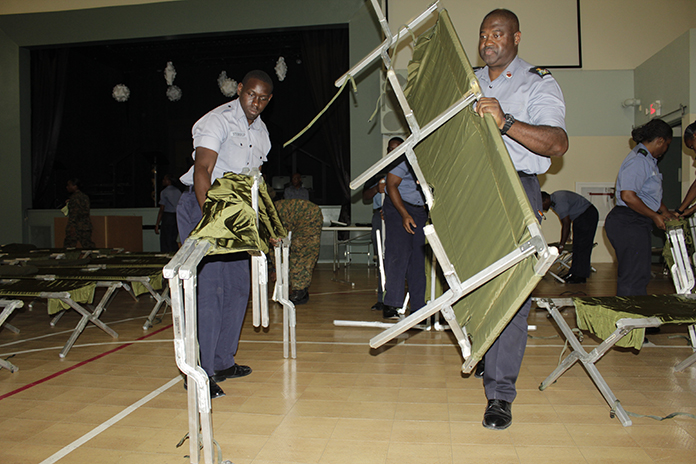 Coral Harbour Base, 07 Sept. '17 (RBDF): Marines from the Royal Bahamas Defence Force assisted the National Emergency Management Agency Wednesday morning with preparing cots for residents being evacuated from the Family Island residents.
The residents from the southern island in The Bahamas came to the capital during a precautionary evacuation before the anticipated Hurricane Irma.
A number of the evacuees will be housed at the New Providence Community Center, Blake Road. Over 150 cots were prepared for the residents at this location, which has been designated as one of several shelters specially prepared for them.
The Royal Bahamas Defence Force remains committed to ensuring the safety of the residents of Commonwealth of The Bahamas during the anticipate hurricane.