Who will manage the Derelict Vehicle Site so we don't have a Terrorist FIRE BURNING ATTACK!?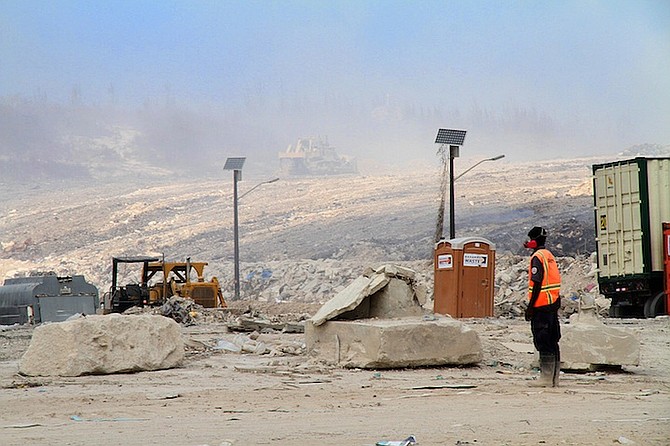 STATEMENT BY MINISTER  – I am pleased to announce that significant progress has been made in the removal of the Derelict Vehicle site from its current location on Marshall Road to the new location at the New Providence Landfill on Tonique Williams-Darling Highway. It has taken longer than I had hoped but in short order the people who reside in the areas surrounding the derelict site such as Misty Gardens, Pastel Gardens, Faith Gardens and Marshall Road will not have to contend with the noise pollution, unpleasant sight of the derelict vehicles or endure the smoke which emanates from the site in the event of a fire. For the residents of Misty Gardens, they have lobbied for the removal of the derelict vehicle site for over 20 years. I promised them during the 2012 campaign that if elected I would remove it and I am pleased that the promise is fulfilled.
I am especially pleased that the removal of this site will also bring much relief to the faculty and students of Anatol Rodgers. That school had to be closed on several occasions because of fires at the derelict vehicle site. Removal of the vehicles and other debris is currently ongoing and is about 75 to 80 percent complete.
As to the future plans for the property, it is envisaged that the site will be transformed into a green and recreational space, which will be advanced by the newly established Bahamas Public Parks and Public Beaches Authority for which I have responsibility. I am certain this news will be welcomed by my constituents in Southern Shores.
My ministry will be ramping up its efforts to rid the island of New Providence of derelict vehicles in public spaces and along verges and roads. In addition, the bulk waste collection programme for 2015/2016 will begin this month. It is hoped that these efforts will assist in restoring the island's clean environment. We all must do our part to keep our environs clean. I urge the public for their assistance in this regard.