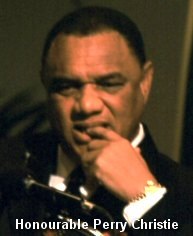 <<< Christie nibbles on his finger at a public event. Report confirms that members of the opposition party are in trouble if they fail to embrace CHANGE!
Click to read report delivered to the PLP in June 2007 – Part 1
Click to read report delivered to the PLP in June 2007 – Part 2
Nassau, Bahamas – Members of Progressive Liberal Party will discover that since May 2, 2007 nothing has been done to better their position with the voters of this country. They'll learn also soon regrettably, that because of their failure to CHANGE, particularly its leadership, they will find themselves encased as a dying opposition party.
Bahamas Press has obtained documents of a post-election report done on behalf of the organization, which entail reasons why the party lost the government in 2007. The Greenberg Quinlan Rosner Research confirms what an Aunt Jean Nursery School three year-old child could have told the PLP. It concluded that Perry Christie's weak leadership was the number one factor as to why they lost the general elections.
The report confirms that the PLP is quickly turning into an SENIOR CITIZENS PARTY [THE SCP], with young people between the ages of 18 to 50 now favouring the FNM. The PLP is popular among the uneducated, whilst it is controlled by the 'BLACK ELITE', or better yet some 'BLACK CRABS'! It confirms that young persons with post high school education and college degrees favour the FNM. It notes that the organization was tainted by SCANDALS [THIS IS TRUE], and highlights conclusively that the PLP must CHANGE and must be seen to be making inroads to CHANGE immediately!
On Thursday this week, once again Lady Pindling delivered a lecture to the party's council members. This time she came prepared with talking points, BP was told. At the last party meeting she noted her intent to return to active politics, stating that the country needs the PLP and that she was prepared to enter the fight. Sources deep inside the PLP say it is possible Christie could face a Pindling challenge for the party's leadership at the upcoming convention later this year.
As we have said on this blog many times before, if Christie remains as leader of the PLP and if Ingraham runs in the upcoming election, it is certain, the PLP will sit in opposition for a very long time. And to those who question the truth behind what we present on this blog all we say is this, read the report for yourselves.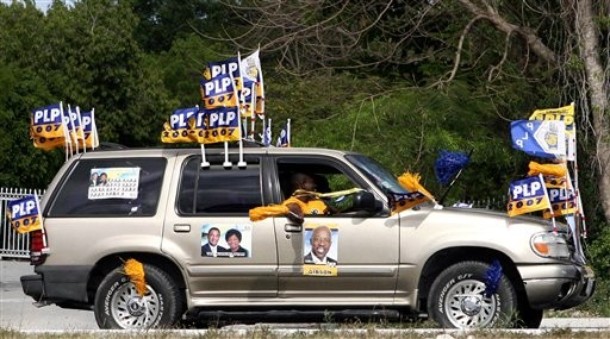 We wonder where this crew think they're headed? On a suicide mission we could only guess.