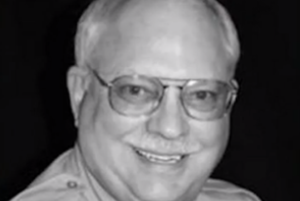 Which Media House will interview Mr. Bates?
BY: BREANNA EDWARDS
Robert Bates, the 73-year-old Oklahoma reserve deputy who said that he mistook his gun for his Taser when he killed Harris, pleaded not guilty to second-degree manslaughter.
Robert Bates put in a not-guilty plea on Tuesday in response to a second-degree-manslaughter charge, holding fast to his claim that he mistook his gun for his Taser when he killed Eric Harris in a sting operation, NBC News reports.
Bates has a hearing scheduled for July 2, but in the meantime, the judge is allowing the 73-year-old retired insurance executive to go on his previously planned vacation to the Bahamas.
"Whether intended or not, Mr. Bates' vacationing in the Bahamas at this time sends a message of apathy with respect to the shooting and Eric's life," the Harris family's lawyer, Dan Smolen, said in response to the news of the approved vacation. "At a time when we are still mourning the death of a loved one that he shot down in the street, Mr. Bates will be relaxing and enjoying his wealth and privilege."
According to the report, Sheriff Stanley Glanz apologized to Harris' family on Monday—"We are sorry Eric was taken from you"—but insisted that it was appropriate that Bates was involved in the operation.
Bates has publicly expressed remorse for taking Harris' life, saying that the shooting was "No. 1 on my list of things in my life that I regret," the news site notes